Moultrie completes second "Red Vest Day"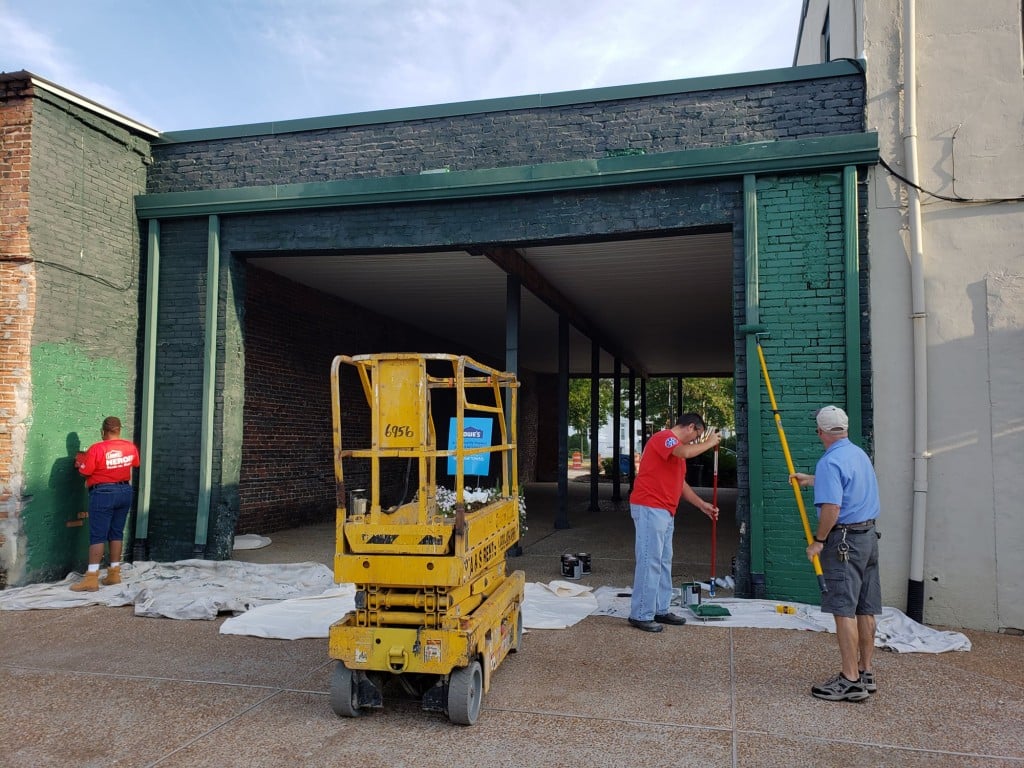 MOULTRIE, GA – The city of Moultrie completed the second "Red Vest Day" for the Downtown Covered Breezeway project on Tuesday.
Made possible by a grant from Lowe's 100 Hometowns Initiative (see here for our initial coverage), the goal for the day was to paint the front and back exteriors of the breezeway.
Lowe's "Red Vest Day" volunteers Marcos Valega, Vandenise Kinchen, and city staff were able to accomplish their tasks. The next projects will be to replace columns, add lighting, murals, fans, benches, and trash cans. The roof replacement has been completed.
Selected as one of 100 impact projects celebrating Lowe's centennial of business celebration, the project is expected to be completed by October 31, 2021.