Making ramps a reality in Albany
Phoebe's Volunteer Services donates $30,000 to SOWEGA Council on Aging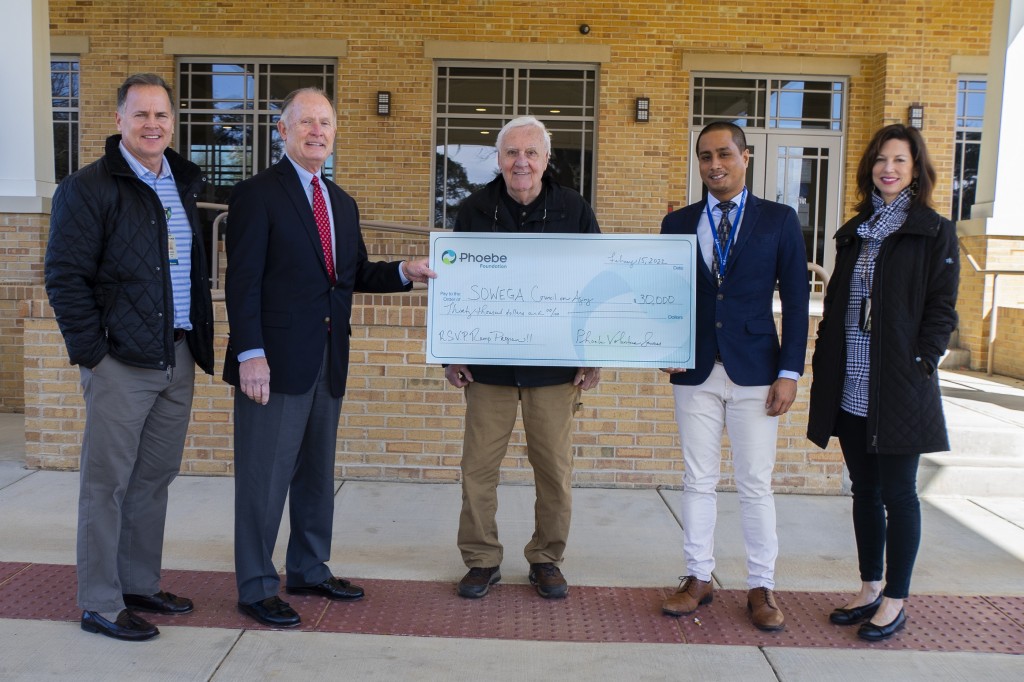 ALBANY, GA – Phoebe Volunteer Services hopes their latest donation to SOWEGA's Council on Aging helps the area's physically challenged residents.
Tuesday, Phoebe donated $30,000 during a check presentation at SOWEGA headquarters on West Society Avenue.
The funds are destined for RSVP, the Retired Seniors Volunteer Program, specifically the organization's ramp builders program.
"For nearly twenty years, Phoebe has partnered with the Council on Aging and it has been an invaluable partnership," says Joe Austin, CEO of Phoebe Putney Memorial Hospital. "We appreciate all the hours and hard work the ramp builders contribute to our patients, their families and the community."
The RSVP ramp builders program constructs an average of 100 ramps annually.
Since 2016, Phoebe has donated more than $170,000 to SOWEGA's Council on Aging, mostly from proceeds from the hospital's gift shop.