Local football recruits discuss next steps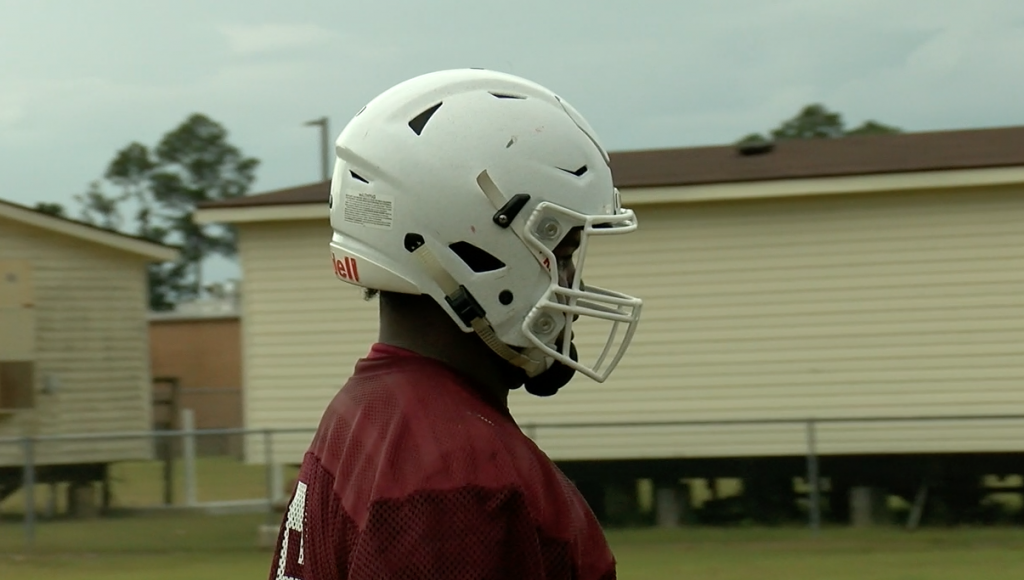 Now that the NCAA dead period has been lifted, our local football recruits are taking full advantage.
We'll start over in Albany, where Dougherty's incoming sophomore quarterback has actually already verbally committed. While it's rare, for someone with this much interest to commit this early, Dougherty's Kam Davis felt at home at Florida State, and he's relieved to get the decision out of the way.
"They a great team I like the energy down there. Coach Norvell is trying to change the program and stuff. I also wanted to get that out of the way because that's one less thing to worry about throughout my high school career. Now the only thing I have to worry about is get my GPA correct and just do on the field what I've been doing in the classroom."
Davis has continued to grow and improve throughout the off-season. During the COVID-shortened 2020 season, he was able to show enough to gain interest from many colleges. But he's not the only Trojan who's being pursued. His teammate Stantavious Smith is one of Georgia's most sought-after recruits. The incoming junior defensive lineman towers at 6 foot 3, 250 pounds. He can play at DT and on the EDGE. He's enjoying his recruiting process so far.
"I'm enjoying the process. I just left Kentucky and I went to Auburn on Wednesday. On the 10th I got UGA, but know a decision is coming soon."
"On the 14th I got Florida State, on the 17th I got Georgia State and Georgia Tech, on the 25th I got Florida and on the 27th I got Tennessee. So it's going to be along summer, but just know we working."
And at nearby Lee County, incoming senior tight end Tyrus Washington is narrowing down his list. His top seven includes UCF, USF, Kansas State, Arkansas, Ole Miss Cincinnati and South Carolina.
"Right now I'm down to a top seven. Right now I'm just taking official visits to see the schools, that will tell everything. I plan on committing July 7th."
"Right now I went to Arkansas and Auburn and then I got UCF this weekend. And then Cincinnati then Kansas State. And I will probably take a visit to South Carolina."
All three of these players are primed for a big 2021 season. Smith is hoping he can help bring Dougherty football some long-awaited success.
"I ain't going to say too much, just tune in, you feel me? That's all, just tune in man."
For South Georgia TV, I'm Nate Smith, reporting.