Lee County's Smith Pinson signs with Kennesaw State baseball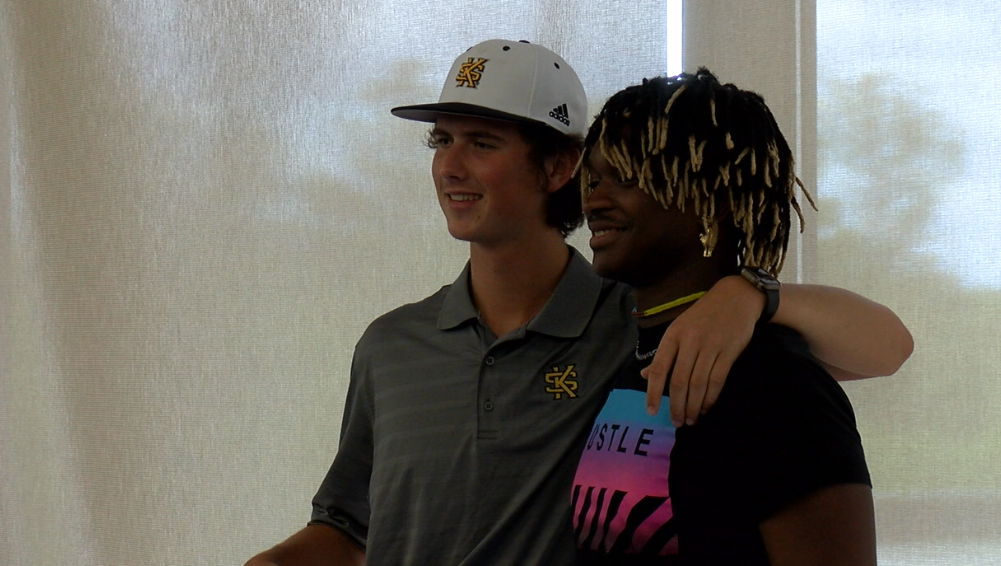 Earlier today, we had another signing, this time – a baseball player at Lee County High School.
Smith Pinson, signed his national letter of intent to continue his baseball career at Kennesaw State University. Originally a transfer from Baconton Charter, Pinson has been a Trojan these past two seasons. He's heading to college as a pitcher, but he really came along as a hitter during his senior season.
"It was great. You know, he was going to be in the three hole. We faced a ton of big arms this year, and nothing phased him. He really developed as a hitter over the year and by the time we were done, he was hitting the ball to all fields with power. He just had a lot of confidence on the mound and in the batter's box."
Despite raking all year and posting a 1.38 ERA on the mound, Pinson takes care of business off the field, too.
"First of all, grades. He's in the top quarter of his class. Second of all, he's a character guy. He does things the right way on and off the field. You never have to worry about him off the field or in the classroom. Behavior-wise he's great. He works his tail off. He loves the game, he's always at the field, he's always working. Not just at his craft, but helping others out, taking care of the field and all that stuff. The stuff you can't teach, and again, we are just real proud of him."
Pinson had some early interest from other schools, but in the end, the Owls athletic program stole his heart.
"Kennesaw is just a great baseball school. It's here, close. The family can all get here. Really just going up there on a visit I fell in love with it. Just a great place to be."
In Leesburg, for South Georgia TV, I'm Nate Smith, reporting.