Lee County High School hosts 4th annual "Purple Out"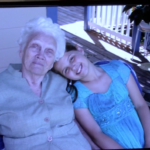 (LEESBURG, Ga)- While the Lee County High School Trojans normally turn out in red and black, Friday night, they took on the color purple for Alzheimer's awareness.
Lee County High Athletic Director, and Assistant Principal, Hank Wright tells us, "It's just a really great thing to be a part of. So much of what we do is reaching out and serving others, and this is another way to make a difference in our community."
It's the 4th annual "Purple Out" for Lee County High.
The idea came from Senior, Rhiannon Belcher, who watched a member of her family suffer from Alzheimer's before she started high school in 2016.
"In my 8th grade year, at the end, my great-grandmother, was diagnosed with Alzheimer's. It was only a few months after that she passed away with Alzheimer's Disease, which was the beginning of my 9th grade year. So I wanted to do something about it," says Belcher.
Throughout her time in high school, Belcher has seen support from the Lee County community grow beyond wearing purple.
"I really didn't realize it four years ago, when she started this, how far reaching it was, even in our local community. It's just something she had a vision for, and it's taken off," says Assistant Principal Wright.
Belcher says, "It's been a lot to know that the community all comes out in support. Each year it's gotten bigger and bigger and we continue to raise more money each year. Right now, I've raised over sixteen thousand dollars for the Alzheimer's Association thanks to the football games and different sponsors."
The Purple Out also helps to raise money for the Walk to End Alzheimer's taking place in Albany on Saturday, October 5th.
Comments