Lee County football's spring practice in full swing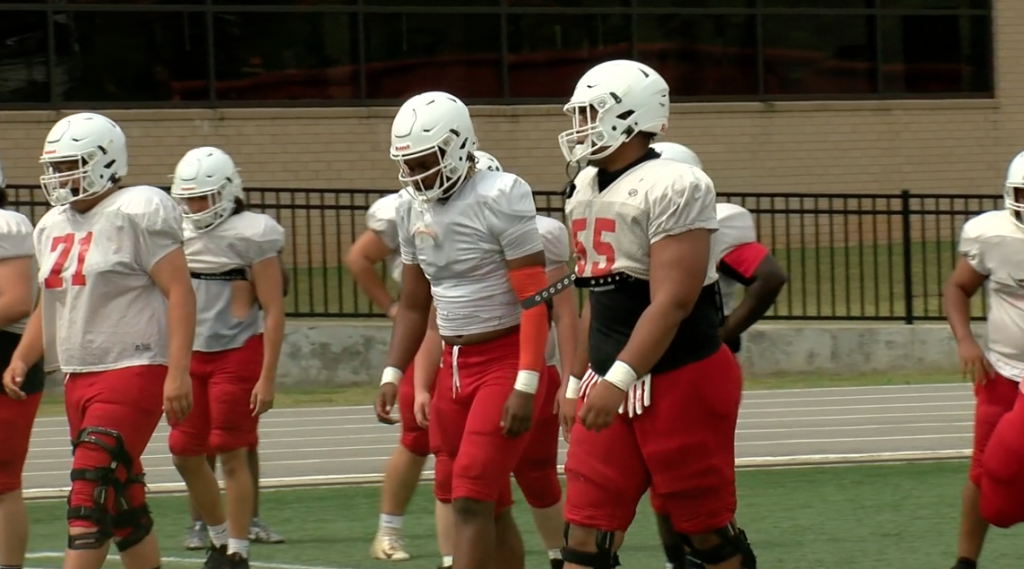 As high school football fans are well aware, spring ball has begun for many programs across the peach state. So, I figured we'd start off our coverage by driving down to Leesburg to check in with the Lee County Trojans.
"It starts right here in the spring. Make sure that everybody stay focused and know what we doing. By the time we get to the fall season, everything will flow naturally. Me as a leader, just trying to help the young guys out, be more of a teacher this year than a player. But it will help me more with my understanding of football, and it will help them more when it's their turn."
Jaron Willis won't be the only incoming senior stepping into a leadership role. Starting guard Qae'shon Sapp will be the anchor of a talented offensive line – and he wants his young guys to remain patient throughout the learning process.
"Just let them know I've came a long way since my ninth grade year. Just watching the other guys before me like Wing Green and Parker Rogers. You just have to sit there and watch and learn before you can actually jump into that fire and get to experience the actual things of plying in an actual high school game, in a big environment like Lee County has. So it's just they have to focus on having that great mentality of getting to where they need to be just by practicing, getting better and going over things."
The Trojans did lose their QB1 and RB1 from last season's 6A runner-up team, but according to head coach Dean Fabrizio, retooling year in and year out, is simply an imperative element of high school football.
"Well we got a lot of guys back from last year too. We have a lot of good players with experience. The beauty of high school football is you will lose good players every year if you have a good program. But when you are dealing with 14, 15, 16, 17-year-old kids, the difference in their bodies and confidence level in how they pick things up in a year can be astounding sometimes. And that's the neat thing, when you can see these kids come out in spring, some of these kids their bodies have completely changed, their confidence level is sky-high, they're picking up their reads, their keys so much faster. It's neat to see those guys and their improvement each year, and that's the beauty of high school football."
In Leesburg, I'm Nate Smith, reporting.