Larry Johnson's Final Arrangements
Sylvester's longtime City Councilman died Friday due to Covid-19 pneumonia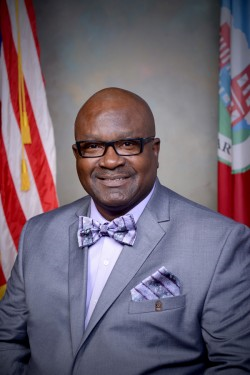 SYLVESTER, Ga. — We have new details in the untimely passing of longtime Sylvester City Councilman Larry Johnson.
Johnson died Friday in nearby Tifton due to Covid related complications, namely pneumonia. He was 62 years old.
Visitation and viewing for the late Mr. Johnson will be Friday, from 9am to 8pm at Fields Funeral Home in Sylvester.
Johnson will be laid to rest Saturday afternoon at Shepherd Memorial Gardens