LaHood named chair of House code revision committee
South Georgian lawmaker to serve as the chairman of the House Code Revision Committee for the remainder of the 2021-2022 legislative term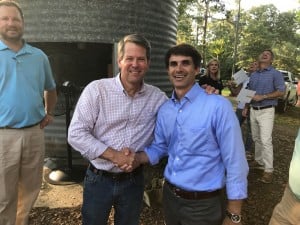 ATLANTA, GA – State Representative John LaHood (R-Valdosta) was recently appointed by Speaker David Ralston (R-Blue Ridge) to serve as the chairman of the House Code Revision Committee for the remainder of the 2021-2022 legislative term.
"It is an honor to be trusted at this level, not only by my constituents, but also by my colleagues and the House leadership team," said Rep. LaHood. "I am grateful for the opportunity to expand my influence, and I am looking forward to working diligently for South Georgia and our entire state."
The House Code Revision Committee is responsible for technical and grammatical revisions of Georgia's statutes. The committee oversees legislation to revise, modernize and correct errors or omissions in Georgia code. It also considers portions of Georgia code that have become obsolete, have been declared to be unconstitutional or have been preempted or superseded by subsequent laws.