Jr. Late Model Proactive Driver School opens at Crisp Motorsports Park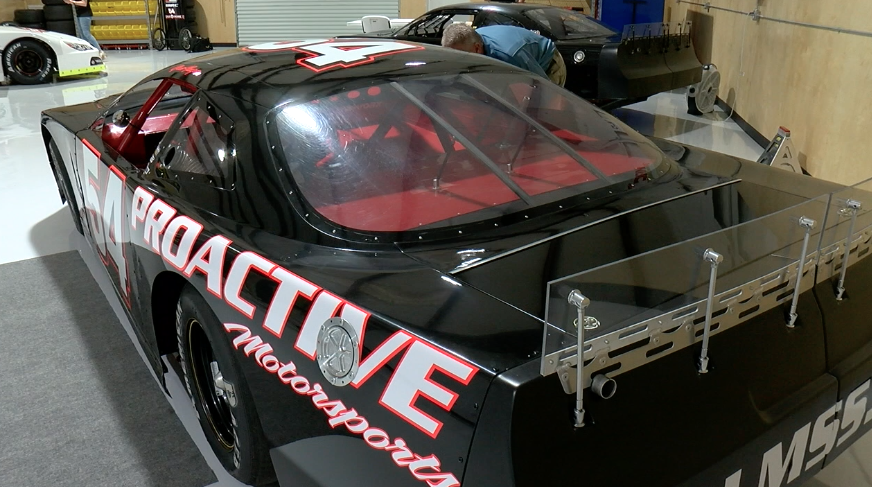 Rod Wortham is the founder and CEO of the Junior Late Model Spectacular Series and the Junior Late Model Proactive Driver School. On Thursday night, they opened their doors to the public for the first time. Wortham and his team sent out private invitations to a select group of young drivers from Georgia, Alabama, Florida and Mississippi. The purpose of the driving school is to provide a space for young racers between the ages of 10 and 15, the opportunity to learn and gain hands-on experience. Drivers from the ages of 12-16 will be able to participate in the Junior Late Model Spectacular Series, which will allow them the opportunity to drive full-bodies race cars in a spec series – which is crucial for motorsports development.
"It's a transition period. Kids who have been driving quarter midgets, mini stocks maybe legend cars. Now they are stepping up to full body race cars. They need that transition. We've been doing that. We bring them through the Proactive Driving School. We teach them how to do interviews, how to do social media. The do's and don'ts. Really just everything it takes for young drivers to move up the ranks. Most of these kids want to go NASCAR racing. Let me tell you NASCAR racing is extremely expensive. It takes millions and millions of dollars. This is a place where we not only want to educate the kids, but also the parents – on what it will take to be able to be a successful race car driver in today's marketplace."
Wortham has been running a Junior Late Model Series over the last 4-5 years out of California. For most racers, it's too expensive to travel there, so he wanted a southeastern location. He began this whole process about two years ago with his business partner John Thompson, father of Grant Thompson – who is a 15-year-old driver who won the pro truck series here in Cordele last year. The Proactive Driving School will provide new opportunities for many southern drivers.
"We do a lot with simulation training as well. We will have schools throughout that will teach people how to be spotters and crew chiefs. There is a lot of opportunity here in this area to come here and decide which facet of motorsports you'd like to be involved in."
The Jr. Late Model Spectacular Series will kick off July 31st, right here at Crisp Motorsports Park. For South Georgia TV, I'm Nate Smith, reporting.