Infinity Cup Cordele comes to a close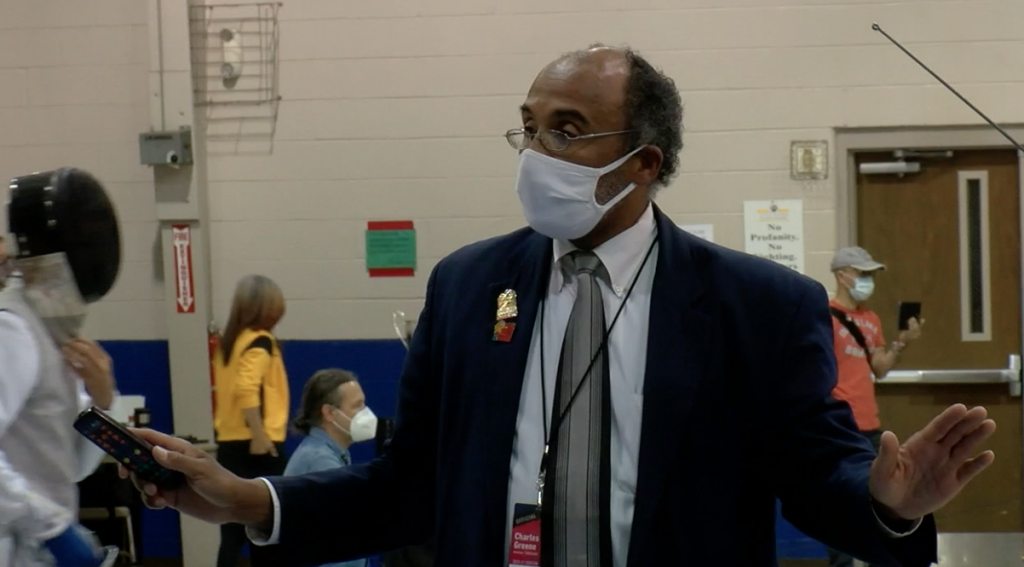 On Friday night we heard from tournament director Georges Desamours about why Cordele is such a great geographical location for fencing. Now I would like to turn our attention to the head referee of this event. Cordele native, Charles Greene II. Greene is one of the largest fencing advocates you could meet, and he's always promoting his passion project.
"Fencing is a one-on-one activity. It's an activity that lasts all year long. Really the ideal athlete is somebody who is picked last, somebody who is uncoordinated, somebody who holds the coats for everybody at the dance. That's the person who will thrive in fencing because they'll stick to it. With that in mind, expose people to something different. Boredom will seek it's own level. Some people don't like getting hit every five seconds they play, and they say, 'Well I want to do something different.' Some people don't have the coordination to put the ball through the hole, but they want to try something different, they like the challenge."
Greene is constantly traveling and coaching for fencing. He's worked with athletes as young as two and as old as 80. This past weekend most participants ranged from 10-14.
"Fencing is a sport where correction is slow. It follows a lot of dedication and focus. I can't say it comes natural, it's like you really have to work at it to get it right. I'd say it's a slow progression to get where you want to get."
COVID-19 halted fencing tournaments for about a year, but participants found ways to stay sharp.
"Well we had Zoom classes online for our club. So I got a mini target and I started doing that and some footwork. And then they brought back actual practices and I started doing practices."
Greene trained as a fencing referee while he was an undergraduate student at Johns Hopkins University. Ever since then, he's been traveling the country, teaching and refereeing wherever he can. He's hoping he can continue to bring more fencing to Middle and South Georgia.