'In the midst of everything, we kept working with the boys': X-for Boys new building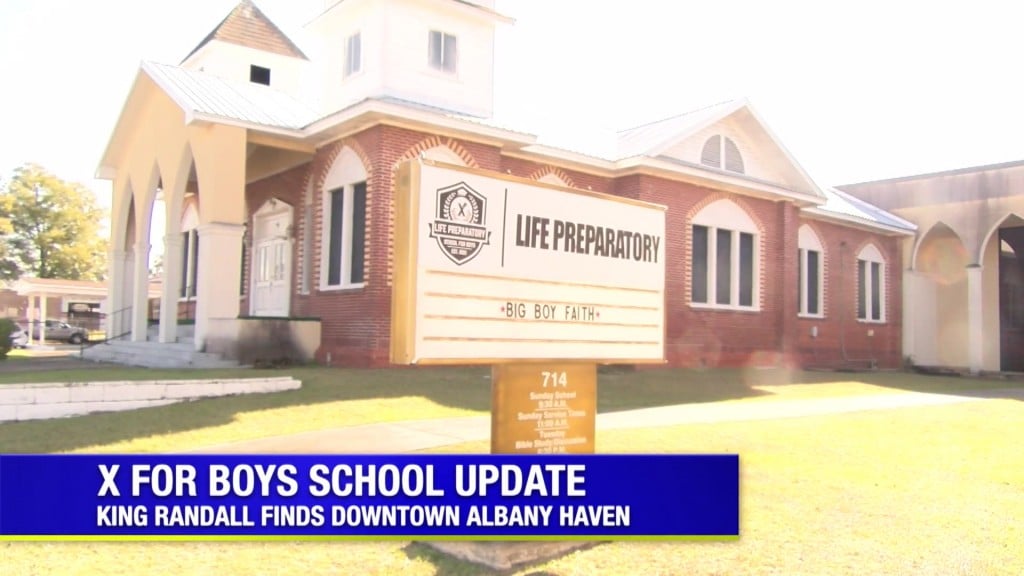 ALBANY, Ga. – The X for Boys, a mentoring program started by King Randall have landed a new building in downtown Albany where they can now work to build up their life preparatory school for boys.
King ran into trouble with securing a building for the preparatory school, but was alerted by his relator of a school being located in downtown Albany.
"…and I was like what school is downtown, but I didn't know that this particular building that used to be a church had a school attached to it." says Randall
Over the years, Randall and the boys have been in the public eye not only locally but nationally as well. With the new building in their hands, the hope is to continue to grow and expand X for boys. There are big plans to revitalize the classrooms, gym, and even turn the sanctuary into an auditorium.
"Of course our future is definitely going to be bigger, now that we have a bigger space, more opportunity to have more boys in the program and have things for them to do other than have a life of crime or get into any other things."
The building was purchased through the help of a fundraiser on Twitter. Follow along the journey of King Randall and The X for Boys here.