High School Football: South Georgia's top performers from Week One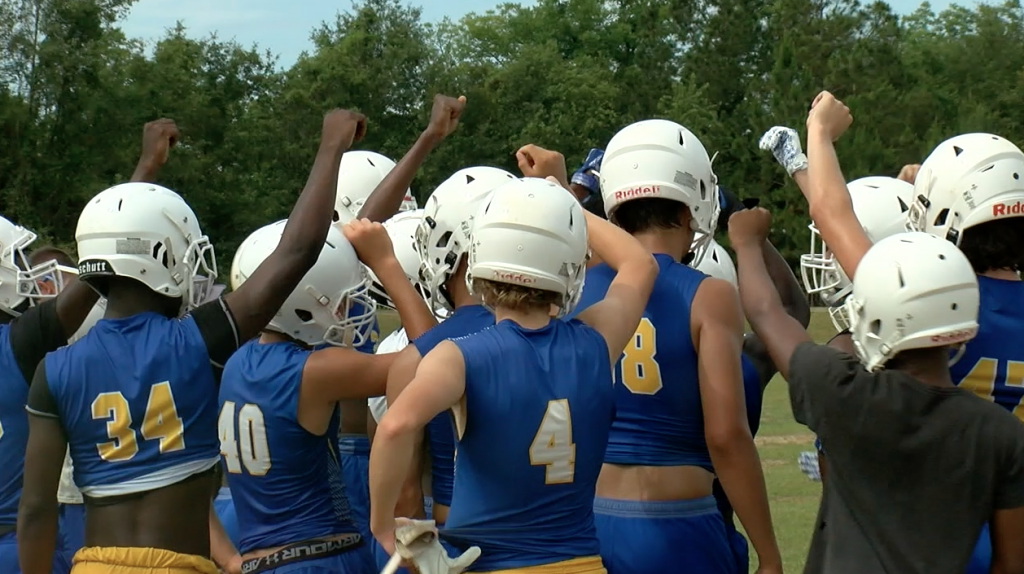 ALBANY, GA – Week One of high school football in south Georgia is already in the books. While most teams dealt with delays and rescheduling, other teams were able to showcase their talented players.
The first week of football saw quarterbacks throw all over opposing defenses, running backs rushing for nearly 200 yards, receivers making crazy catches, and defensive players flying all over the field.
Here are the six south Georgia players gracing this week's list of Week One's top performers:
Landon Crosson (TiftArea Academy) – Quarterback
Crosson and the Panthers may have lost to Bulloch Academy in the first week of the season, but it does not discredit his performance.
In the 42-20 loss to the Gators, Crosson completed 13 of his 27 passes for 159 yards and a rushing touchdown.
Crosson will add to his totals Friday night as the Panthers (0-1) take on Frederica Academy (0-1) in a non-region matchup.
A'marius "Charlie" Pace (Colquitt County) – Running back
The senior running back picked up right where he left off in his junior season, rushing for 194 yards and two touchdowns on 13 carries in a 35-0 win over Deerfield Beach.
The Georgia State commit looks to add to his numbers as the Packers (1-0) will take on Stockbridge on Friday night for the first time in school history.
Kavon Johnson (Westover) – Wide Receiver
The senior receiver had a memorable Week One game against rival opponent Dougherty, as he went off for 115 yards and a touchdown with just two receptions in a 28-21 loss.
Through nine games last season, Johnson had 21 catches for 259 yards and is already on pace this season to break his career high.
He'll have the chance to put up more impressive numbers as the Patriots (0-1) will travel to Sumter County (0-1) on Friday.
Morgan Cupris (Coffee) – Defense
The sophomore made a statement in his first game, going off for 15 tackles in a 55-7 win over Tift County.
He'll have another opportunity to make stops as the Trojans travel to Bainbridge on Friday.
Maurice Davis (Dougherty) – Defense
Davis was one of the main reasons the Trojans were able to defeat Westover last week, going off for 10 tackles and three sacks.
The junior is already on pace to break his career high in sacks as he finished with six in 13 games last season.
He and the Trojans look to go 2-0 as they host Randolph-Clay on Friday night.
Trae Walker (Crisp County) – Defense
Walker is no stranger to being a ball hawk as he came away with two interceptions in Crisp County's 17-6 win over Dooly County.
The junior athlete was all over the field for the Cougars as he also had 60 rushing yards and 19 receiving yards, but his defensive game capped off an important win as the Cougars (1-0) travel to Atlanta on Friday to face Westlake (0-1).