Hathaway named Cordele's new police chief
Top cop comes to town with 31 years experience in Marietta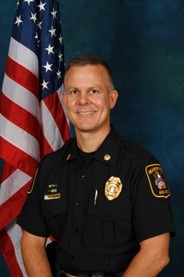 CORDELE, GA – Thursday morning, Cordele police announced the Tuesday night city commissioners' decision to approve the hiring of Mike Hathaway as the city's new Chief of Police.
Hathaway comes to Train Town with 31 years of experience within the ranks of the Marietta Police Department.
His first day on the job is slated for next Monday.
Hathaway says he strongly believes in the concept of community policing as a way to combat crime along with addressing all citizens with dignity and respect.
Hathaway and his wife Debbie of 33 years have two children and grandchildren and reside in Cordele.
One of Hathaway's reported motivations to take the job is to be closer to family.