GSW men's basketball hosts kids camp at the Storm Dome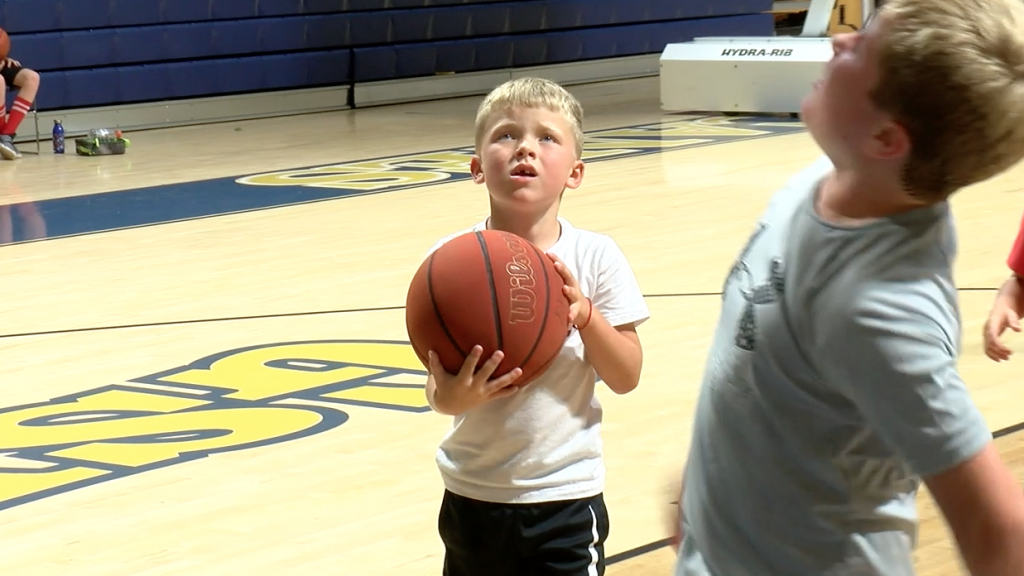 Earlier today we stopped by the Storm Dome in Americus for a GSW youth basketball camp. We checked in with some of these hoopers, who are working on their game.
Georgia Southwestern State's head men's basketball coach Aaron Coombs is in charge of the kids who attend. There's many activities that go into one day, but so far, it's off to a terrific start.
"Well I think it's been great. It gives the kids a lot more hands-on access. Instead, if you had a larger camp, now with smaller numbers you can really be more hands-on and individualize the experience for these kids. It's been great man. They're full of energy, they've been running us ragged. It's good to see in just a few short hours, a lot of the progression. Just the little things, the details of what we've worked on day one, what we started this morning, they're starting to carry over already."
In the business of coaching, it's all about getting your players to learn. Coaches are really just teachers for a specific sport. Coaching a division two basketball team is one thing. Trying to get a crew of preteens to listen to you, is a whole other story.
"We try to work on like you said, the fundamentals. Dribbling, ball handling, passing, a little bit of shooting. And then when we try to play, try to teach concepts like spacing, dribbling without traveling. All the little things we take for granted at the college level. Just trying to get them to have fun, try to get them to empty the tank, if you will and play as hard as you can. If they do that, the results will come."
According to coach Coombs, details are the key to communication with this younger crowd. Coombs and company explain various basketball concepts and drills to their campers, simplifying terminology into words they can understand. And it's already paying off. The kids camp continues throughout the rest of this week.  In Americus, for South Georgia TV, I'm Nate Smith, reporting.