GSW baseball avoids sweep against Lander University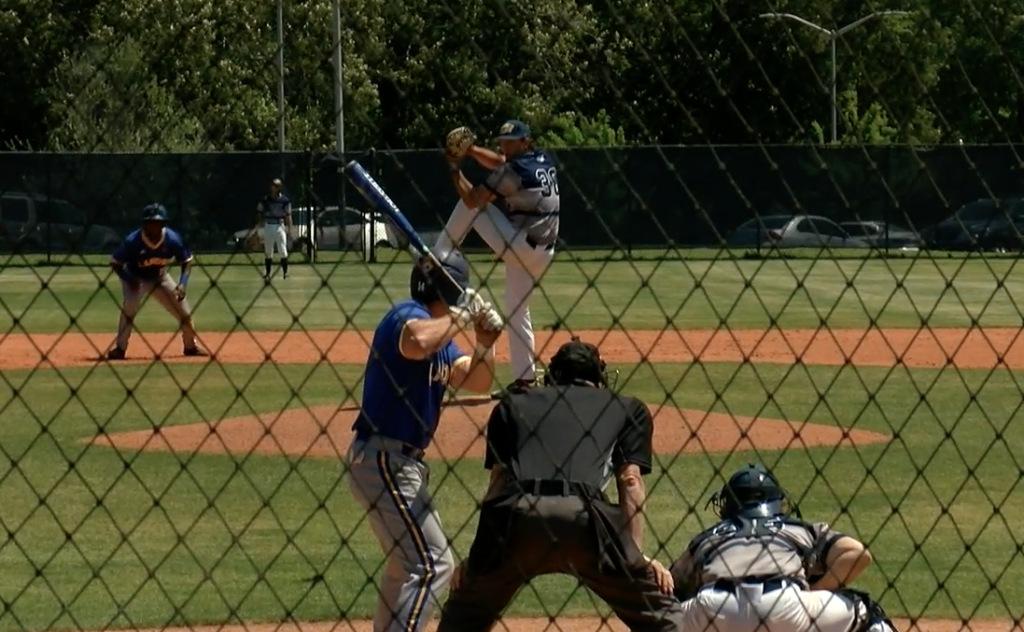 The Hurricanes had some serious work to do in order to avoid embarrassment. On Sunday the Bearcats took the two opening games of the series.
We start our action in the bottom of the third, GSW is up 3-1 at the moment. Sophomore Matthew Mamatas steps in with a runner in scoring position. He chops one to the left side of the infield and that will be deep enough for the runner to score, and Mamatas reaches at first with an RBI infield single.
To the top of the fourth, with the Canes trying to preserve this 4-1 lead. With two down, freshman right hander Aaron Wainright delivers a disgusting breaking ball and that strikeout will get GSW back to the dugout.
Top five now, bases loaded and nobody out. Freshman Pearson Timmons stands in the batter's box. And he won't have to do a dang thing. Wainright's pitch goes wild for ball four, and that will push everybody around. Bo Richey saunters on in for the score and the Bearcats trim the lead, it's 4-2.
Now it's Justin Wager's turn to take a crack at it. He skies one to left center field and you better believe Lander is tagging up. Senior Roury Glanton will come on home without any issues and the Hurricane lead wilters to just one run.
Still in the top of the fifth as this GSW nightmare inning continues. Lefty hitter Ward Betts bloops one over the second baseman's head and here comes the cavalry. Two runs will get in to score, the first easier than the second. And just like that the Bearcats take a 5-4 lead.
Let's send it to the bottom half of the inning, and the runs just keep on coming. Senior Jeffrey Omohundro sends a ground ball to the right side of the infield and that ball has eyes. The Lander defense can't get to it and two runs will get in off that clutch single. GSW goes back on top, it's 6-5 after five innings of play.
The Canes end up avoiding the sweep. Georgia Southwestern tacks on two more runs in the eighth, and that would prove to be the difference. GSW wins 8-6 over the Bearcats.