GHSA drops the hammer on Valdosta football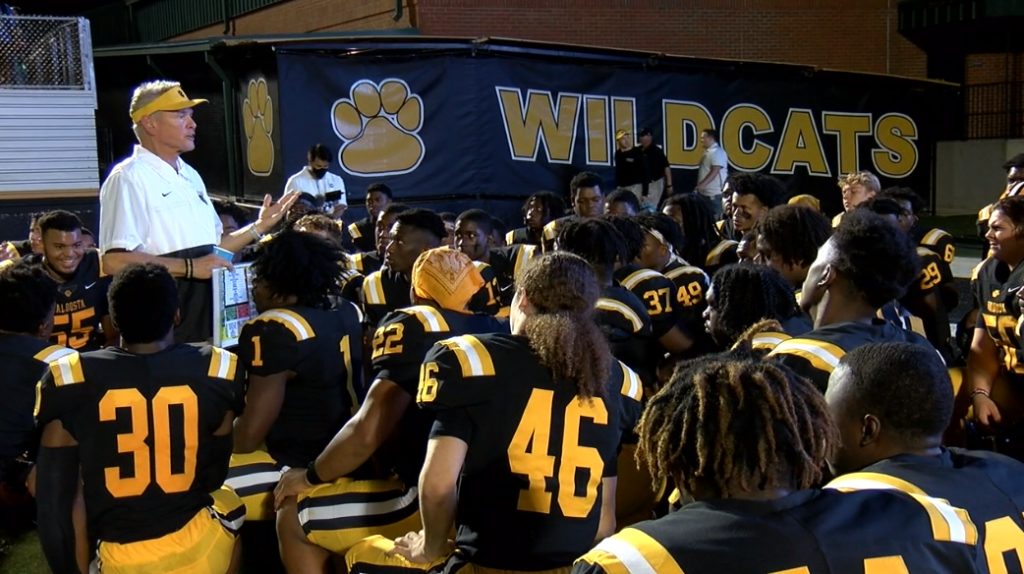 VALDOSTA, Ga. — The scandals around Valdosta football have been buzzing for the last few months. By this point, we all know the backstory. Head football coach Rush Propst has been accused of illegal recruiting, personal use of club football funds, gifts of money to players and families, and of course, he tried to expose Alabama's Nick Saban and Georgia's Kirby Smart for accepting bribes and paying their players. The problem is Propst doesn't have much credibility right now, and frankly, he hasn't for years.
Propst was hired by Valdosta back on April 14, 2020 – so what a one-year anniversary present this is. As of this morning, the Georgia High School Association has brought the hammer down. It's been confirmed that the GHSA has sent a letter to Valdosta with the following recommended sanctions: a $5,000 fine (which is the largest ever imposed on a school by GHSA), a 2021 playoff ban, the forfeiture of 2020 wins, and five players have been ruled ineligible.
One of these players is Miami QB commit Jake Garcia, who played just one game for the Wildcats last season, before transferring to Grayson, where he later went on to win the 7A title. According to the GHSA, Valdosta will have seven days to appeal the ruling. We'll continue to update this story as more details emerge.