GBI: Vienna child missing & mother can't be found
Four year old not seen in months; mother now unlocateable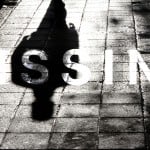 VIENNA, GA – The Georgia Bureau of Investigation says it's conducting a missing child investigation in Dooly County for missing 4 year old boy Jayceon Mathis.
Now hobbling their investigation is the missing child's mother, who now hasn't been seen since last week.
The GBI says early Saturday afternoon, they were contacted by the Vienna Police Department to help find 4 year old Jayceon Mathis.
Relatives say they haven't seen Jayceon in months, who has reportedly been living with his mother, identified as 27 year old Keara Cotton.
GBI agents say since the missing person complaint for Jayceon was filed last Thursday, they can't locate Keara Cotton.
If you have any information on the location of either the son or mother, you're asked to call the Vienna Police Department at 229-268-8459 or the GBI's anonymous tip line at 1-800-597-TIPS