GBI: Vidalia fatal double shooting suspect captured
U.S. Marshals in Arizona arrest Alabama man for last Thursday's deadly double shooting of a mother and daughter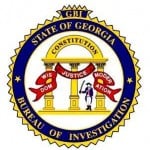 FLAGSTAFF, AZ – The Georgia Bureau of Investigation says the suspect wanted in last week's domestic dispute which erupted into a deadly double shooting has been captured.
Agents say 27 year old Joshua Magual Sanders of Birmingham, Alabama was arrested by the U.S. Marshals Service in Flagstaff, Arizona today on charges relating to the shooting deaths of 24 year old Latorey Harden and her mother, identified as 42 year old Pamela Harden.
Sanders was arrested on outstanding warrants for Aggravated Assault (two counts), Felony Murder (two counts), Possession of a Firearm During Certain Crimes (two counts), and Possession of a Firearm by a Convicted Felon (one count).
He will be extradited to Georgia. Pamela Harden's 2021 Nissan Rogue was taken from the scene of the shooting and recovered in Birmingham Sunday.