Four Albany Tech Women's basketball players sign National Letters of Intent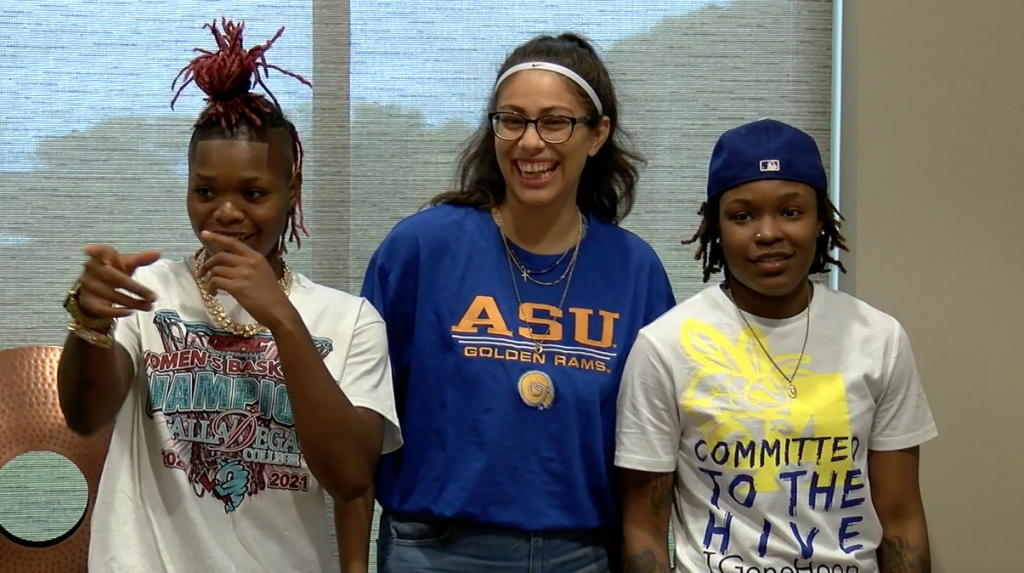 Hello and welcome to South Georgia TV sports, I'm Nate Smith. On Thursday afternoon, here at Albany Technical College, four players signed their National Letter of Intent.
Unfortunately center Willeshia Kemp couldn't make it. She joined via Zoom, and will be playing at the University of Fort Lauderdale. The three players present were forward Shamya Loman – she's heading to Talladega College. Guard Tatanyi Morris will be attending Allen University and finally, center Esmeralda Castillo – who will be staying right here in Albany. She's set to become a Golden Ram.
Obviously this is a massive step for all of these athletes. For most, the goal upon arrival is to work themselves towards continuing at a larger school – and these four ladies have made their dreams a reality. It hits especially hard, for Castillo. She's proud of her time as a Lady Titan, and she believes she has improved many aspects of her game.
"Shooting mid-range. Getting better at shooting mid-range. Towards the end of the season I was picking it up. And now even playing with my teammates who are sophomores, I've gotten better with shooting on that point. And I'm getting more comfortable with post moves, not thinking about it so hard when doing a move."
"She stepped up to the plate last year. And I really do believe, because we had so many challenges with the pandemic this year, if it wouldn't have been for the pandemic, the heights she would have reached would have been unparalleled. But she's going to a fantastic program there at Albany State, I've known coach Skinner forever. So I feel really confident that she will continue to progress once she leaves here."
The Lady Titans will certainly have some holes to fill, after four of their best players are moving on to greener pastures. In Albany, for South Georgia TV, I'm Nate Smith, reporting.