Flint River Fresh goes virtual on Fridays
Do it yourself gardening tips from Farmer Fredo via Zoom begin January 28th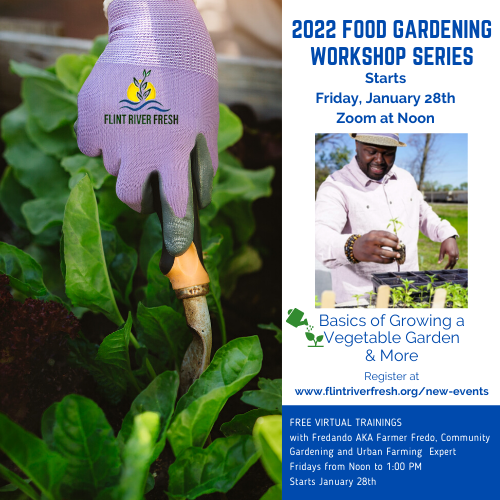 ALBANY, GA- How does your garden grow?
Starting this Friday, Flint River Fresh, Inc. will begin offering free DIY virtual workshops for Southwest Georgia gardeners on Zoom, with instruction beginning at noon.
The virtual gardening education series with Fredando, AKA Farmer Fredo, set to start January 28th,  hopes to provide the community more confidence to grow food where they live, with expert guidance and proven techniques.
Participants can gain the knowledge base, and skills for building a sustainable food garden at home or in small green spaces through the urban farming inspired workshops.