Dougherty County hosting empowerment conference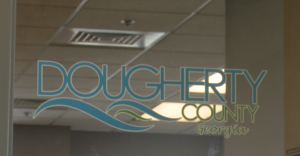 (ALBANY, GA)- Across Albany and Dougherty County, more than 38% of the population is listed as unemployed.
County Commissioner, Anthony Jones says that the city, and county are coming together this week to chip away at that number.
"We're certainly trying to get these people employed, and get them back into the workforce. We're not gonna be able to get all 38 percent back in, but if we can get five percent or two percent of these folks to be productive again," says the District 6 Commissioner.
The Empowerment Conference is the combined efforts of the city and county, as well as Albany Technical College, Albany State University, and local banks as well.
It'll feature a little bit of everything to help put people in a position for success.
Jones says, "This empowerment meeting is going to be everything from financial literacy, to those folks who need credit recovery, lost credit or don't have credit, or can't get a loan for housing. So this is a big deal for folks…"
While the Empowerment Conference is being held by the City of Albany and Dougherty County, Commissioner Jones says anyone is welcome to attend.
He tells us, "This is not just for Dougherty County and Albany, Georgia. It's Calhoun, it's Colquitt, Lee. Just anybody who's interested and out of work and looking for a job or skills on how to get back into the workforce."
The event will start Thursday morning, February 20th at 9 at Old Albany High School and run until 1 P.M.
Comments
comments