Domestic violence learning session to take place in Moultrie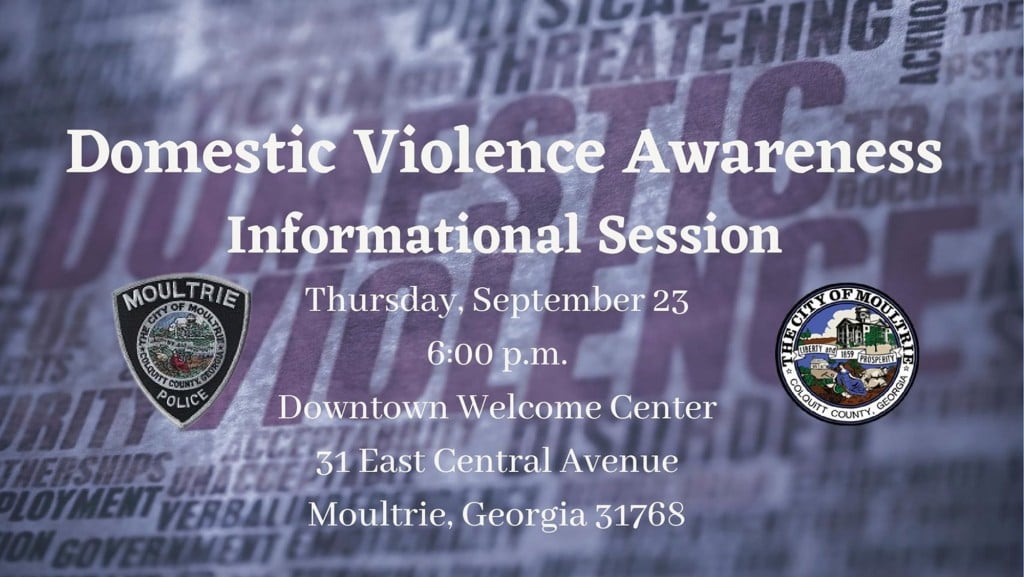 MOULTRIE, GA – In a Facebook posting this week, the Moultrie Police Department announced that they are hosting a domestic violence class in association with Haley Clark, Executive Director of the Serenity House. There is no cost to attend the Session, which will be held Thursday, September 23 at 6 p.m. in the Downtown Welcome Center on East Central Avenue in Moultrie.
Topics will include reviewing the current state law as it pertains to domestic violence, how to recognize domestic violence and abuse, available resources for victims, and general awareness.
Anyone wanting to learn about available resources, victims of domestic violence and their family members, community leaders and organizations, and church leaders are the target audience.
For more information, contact the Moultrie Police Department at 229-985-3131.