Crisp Harvest Festival tag teams with 100 Mile Peanut Pickin Yard Sale
Set for Saturday, October 9th from 10am to 3pm at Cordele Farmers Market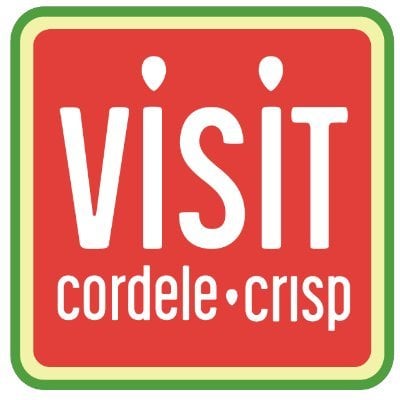 CORDELE, GA- The Cordele-Crisp Chamber of Commerce and Cordele-Crisp Tourism are collaborating to sponsor the second annual Crisp Area Harvest Festival in conjunction with the 100 Mile Peanut Pickin Yard Sale at the Cordele Farmers Market on October 9th from 10am-3pm. Monica Simmons, President of the Cordele-Crisp Chamber stated, "This event was the first event in our "Save the Market" campaign last year. After months of raising awareness for the Cordele Farmers Market, the Georgia Department of Agriculture worked out the budget so the Cordele Farmers Market would remain open. We want to say thank you to Commissioner Gary Black for working so well with our community. If you are interested in an application for the Crisp Area Harvest Festival, please contact the Chamber at 229-273-1668 or tamala@visitcordele.com."
There will be various food trucks at the Crisp Area Harvest Festival. In addition to food trucks, there will also be a variety of arts & crafts vendors. The arts & crafts vendors will include: Scentsy, homemade jewelry, clothing, goat milk soaps and lotions, and more. This location will also be an official stop of the 100 Mile Peanut Pickin Yard Sale. Tamala Mathis, the Vice President of Marketing and Special Projects of the Cordele-Crisp Chamber of Commerce noted, "This is an opportunity for local vendors to come out and display their items." If you are a local vendor, artisan, Georgia Grown vendor, food vendor, or are interested in a yard sale booth we invite you to contact us at the Cordele-Crisp Chamber of Commerce to participate.  
Also, while at the market, be sure and pick up your favorite fruits and vegetables from our local market vendors. And remember, the market vendors are there year-round with seasonal produce!
The Cordele Farmers Market is operated by Gary Black Commissioner of the Georgia Department of Agriculture. 
For more information on the event or to volunteer contact the Cordele-Crisp Chamber of Commerce at (229) 273-1668 or tamala@visitcordele.com.