Brookwood and Tiftarea Academy split, elimination game three set for Saturday night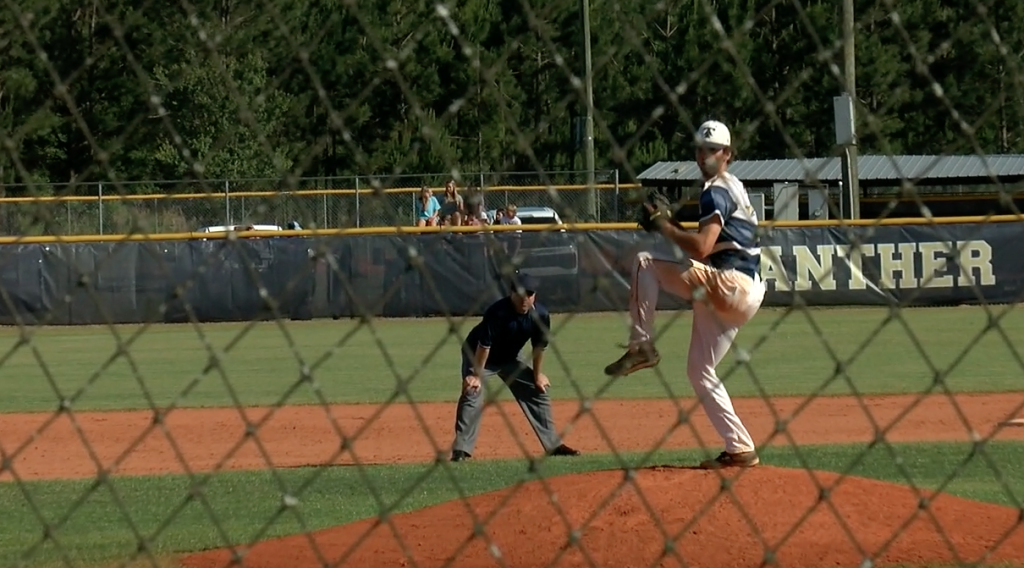 We'll start in the top of the sixth inning here in game number one. Tiftarea leads 6-1, with Hayden Murphy on the mound. And he's right back to business, as the hitter swings and misses through that pitch for the third strike.
And the next Brookwood batter would suffer the same fate. A nasty breaking ball from Murphy that runs away from the plate and the flailing swing had no chance. Another strikeout and that will end the half inning.
To the top of the seventh, Murphy going for the complete game and he got another one. 12 K's on the day for the Auburn commit. Panthers hang on and handle business here and game one. Dominant complete game, one-run outing from Murphy. Tiftarea wins six to one.
To game two we go, Brookwood needs a win to keep their season alive. Top of the first, ducks on the pond for the Panthers. Jacob Lauderdale throws one in the dirt and that squirts away. Jayk Sailer comes zooming in from third and that's our first run of the ballgame.
Still runners on base later in the inning, two down now. Lauderdale trying to keep the score where it is. And he will. Induces a ground ball to short and the Warriors will get out of the inning.
Bottom of the first now, two outs for the Panthers. Ben Matt on the hill and he blows the fastball by him. TA still leads it 1-0 after one.
Top two now, Hayden Murphy shoots one the other way into right, and he'll get to second with an RBI double. Tiftarea would lead 3-0 after two, but Brookwood kept coming.
The Warriors complete the improbable comeback, scoring three runs in the bottom of the sixth, Brookwood takes game two, 6-5. The deciding game three will be held Saturday night in Chula at 6:00 p.m., with a trip to the championship on the line.