Baker High Mourns Accident Victim
17 year old Morgan Williamson died in Friday traffic collision that also killed grandmother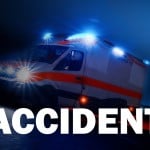 NEWTON, GA – Grief counselors are on campus at Baker County High School after a student and her 58 year old grandmother were killed in a Friday morning rollover traffic accident.
The Georgia State Patrol has identified both of the deceased as 58 year old Virginia Davis and her 17 year old granddaughter Morgan Williamson.
The two died in accident along Georgia Highway 91 when the driver lost control of the vehicle, struck an embankment and flipped the car multiple times before it struck a tree.
The incident report cites a witness to the accident who claims the vehicle was tailgating another car and was being aggressively driven at the time of the mishap.
Williamson was a student at Baker High School, where counselors are trying to help both faculty and staff shaken by her death.
The family will hold a viewing tomorrow night at Lofton Funeral Home in Newton from 5 to 7pm.
Williamson's funeral is set for Wednesday afternoon at 3pm.