ASU to host Fall Fan Fest Saturday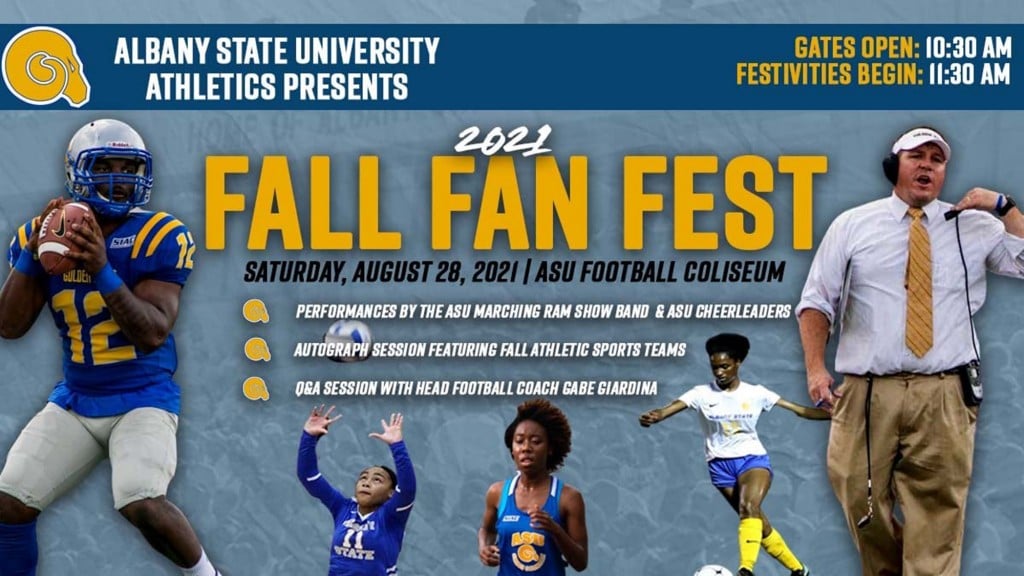 ALBANY, GA – It's almost time for football, and classes are already rolling along. Sports are a big part of life in the south as well as the college experience. Albany State University will host a Fall Fan Fest Saturday to introduce fans to the fall athletic sports teams.
There will be performances by the ASU Marching Ram Show Band and the ASU cheerleaders. South Georgia Television caught up with Director of Athletics Tony Duckworth, who stated, "Albany State University Athletics welcomes fans to the ASU Coliseum on August 28 at 10:30 a.m. Fan Fest will allow fans the opportunity to have an inside look at our fall sports. Following the football scrimmage, fall sport head coaches will provide brief remarks and fans will have the opportunity to personally interact with Golden Rams student-athletes during an autograph session."
For more information head over to the Golden Rams' Facebook page here.