APD identifies victim in fatal single vehicle accident
Police say Albany's Reginald Sims died after crash while undergoing medical treatment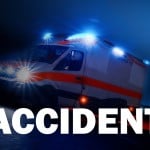 ALBANY, GA – Albany Police have identified the man who perished after a single vehicle traffic accident Thursday afternoon.
APD's Public Information Officer Phyllis Whitley-Banks informs us the deceased is 45 year old Reginald Bernard Sims of Albany.
Sims' Chevy Suburban left the roadway of East Broad Avenue and struck a tree shortly after 2:30pm.
Unfortunately, Sims passed away due to the injuries he sustained while undergoing treatment.
The crash remains under investigation of Albany Police Department's Traffic Division.