After back-to-back nine-win seasons, Wilcox County football is in pursuit of a deep playoff run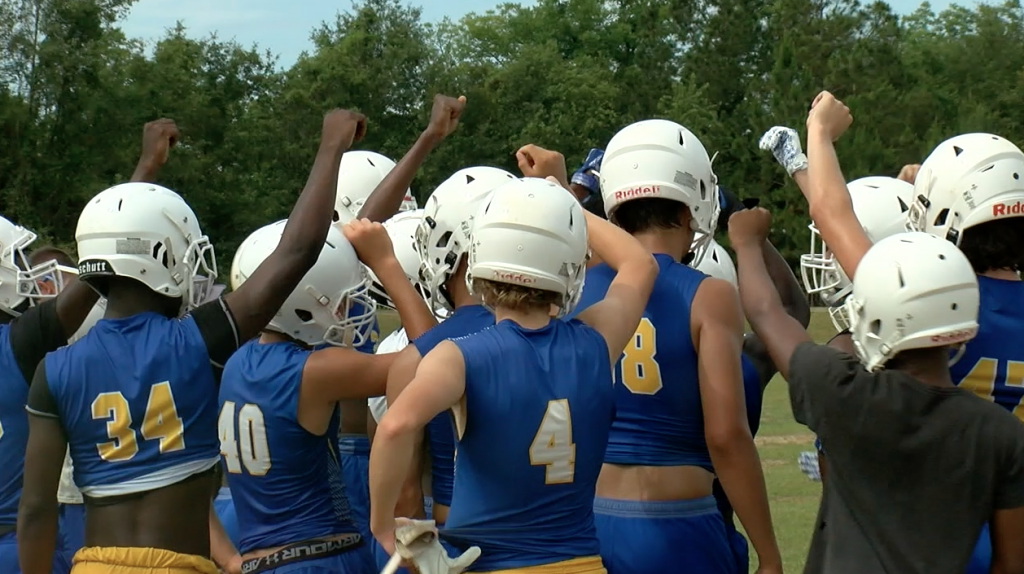 It's about that time, summer football high school practice is back and we figured what better way to start it off then by heading over to Rochelle to check in with Wilcox County. Back-to-back seasons the Patriots have won nine games, and they're looking to build on that here in 2021.
"We're very proud that we feel like we've established a little bit of a culture of what it takes to get to that level. We're certainly happy with back to back nine-win seasons, but we're not satisfied either. We want to do more than that. We want to basically push beyond and get that big playoff win, that it's going to take to propel us deep into the playoffs. We've been put out in the second round two years in a row by quality teams, don't get me wrong. But if we're going to be one of those teams, we got to beat them."
The Patriots are well on their way. In large part, because their players hold themselves accountable on what they need to improve on.
"Being quicker off the ball and more explosive."
"I wasn't too happy with my productivity last year. It was a good year by all means, but I hate losing and we only made it to the second round. This year I have better goals and more goals ahead. I've changed my throwing motion, trying to get a tighter spiral. I've been too long, I'm trying to speed things up so that we're more on time with our routes as they come out of their breaks, I'm ready to throw instead of being too long."
This is only coach Stowe's third season as head coach of the Patriots, so what he's done in two short years, shouldn't be overlooked. We know about the wins, but he's also sent a player to an SEC school in back to back years, with Desmond Tisdol going to Auburn and Martez Thrower headed to Kentucky. And over the past two seasons, 10 Wilcox players have signed scholarships. Sure there are some holes to fill, especially defensively. But by now, we should know to trust coach Stowe and his staff to get things right.
"We got great talent man. We can't wait to show everybody. They ain't really expect us to do much, but we will show them."
In Rochelle, I'm Nate Smith, reporting.