Would you like to live in a haunted house?
What if your house was haunted by a very friendly ghost?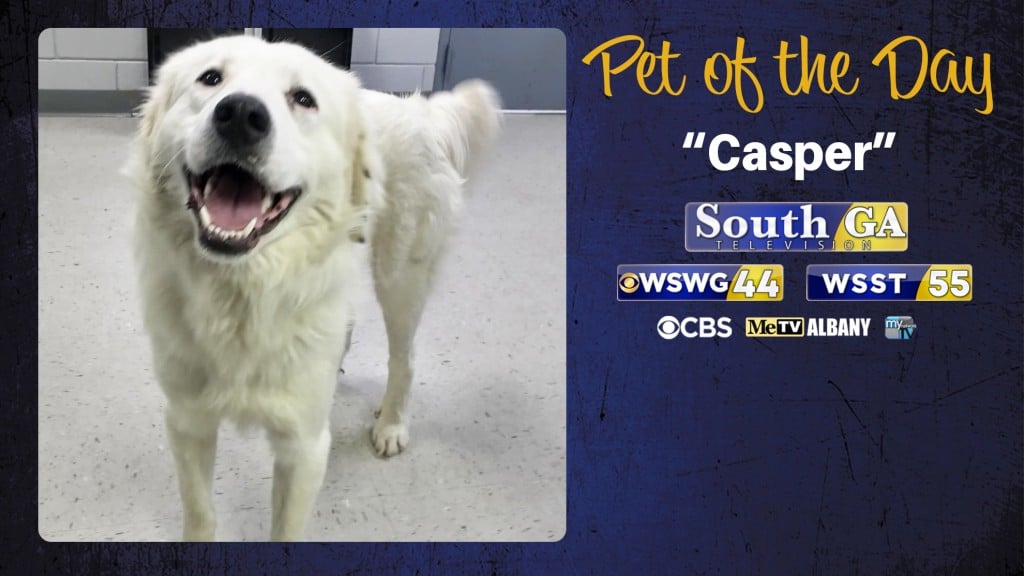 CORDELE, GA – This is Casper, and if he were a ghost he'd have a cartoon of his own because he is a real sweetheart and has the cutest little short tail.
Casper is 67 pounds and is heartworm positive. Casper is a one to two year old Great Pyrenees mix but is terrified of a leash. He did well with another dog and gets along well with cats.
The shelter is running near capacity and Casper would make a great addition to your family!
Call the Friends of Cordele Animal Shelter today to schedule a meet and greet. The number there is 229-947-5306. Let them know you saw your very favorite ghost on South Georgia Television News.