Woman who flashed gun to Black Voters Matter volunteers arrested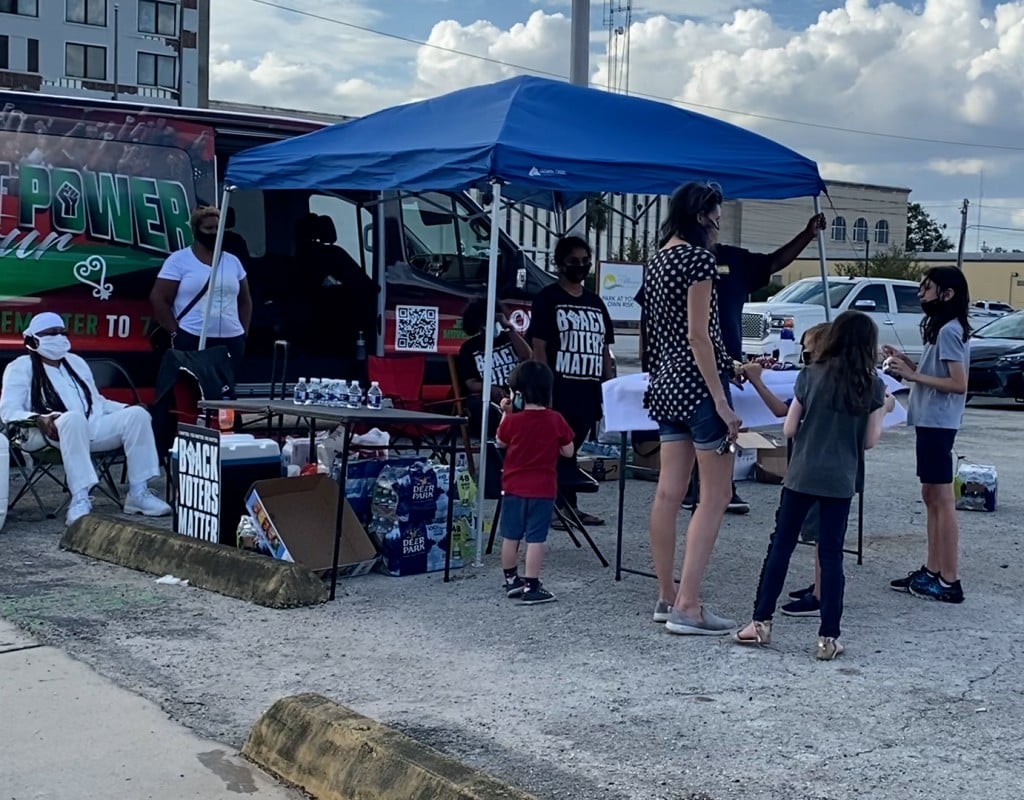 ALBANY, Ga. – Tuesday, Sarah Webster told us at South Georgia tv that she flashed her gun at Black Voters Matter volunteers last Tuesday, Oct. 13. Webster said she had been chased by the volunteers when she then took her gun out of her purse. As a result, Black Voters Matter volunteers filed a police report.
In reference to the incident Webster had said during the Wednesday interview with South Georgia TV, "I was in fear for my life. I had a weapon that was not pulled out at the polls, it was put on my hip as I was heading to my car and it made those women (Black Voters Matter volunteers) back off of chasing me, it probably saved my life."
Footage courtesy of Black Voters Matter member Amna Farooqi shows that Webster wasn't chased to her car and Wednesday, Webster was in fact arrested by the Albany Police Department and charged with disorderly conduct for her role in the incident. That video is below:
City Commissioner Demetrius Young was volunteering with the group the day Webster flashed her gun. He says the whole issue began with Webster claiming that Black Voters Matter was a politically affiliated organization and therefore was illegally parked too close to the early voting location at 125 Pine Ave.
"What I do not give credence to is someone that would brandish a gun to people who are just exercising their constitutional rights and being a help to citizens," says Young, "Whatever your political views are, whatever you think Black Voters Matter or Black Lives Matter is about, that's what you have to deal with."
Young says Black Voters Matters is not a politically affiliated group and will continue to provide chairs, snacks and water to voters waiting in line.
"People think that somehow wearing a shirt (that says Black Voters Matter) is a threat to them or a threat to the country or just something that's vile or violent, that's not what we're about."
Webster tells South Georgia TV that she believes she's being made an example of and she plans to meet with an attorney to discuss the situation.