Window tint traffic stop yields weed
Suspect arrested after more than 7 pounds of marijuana; scales found in car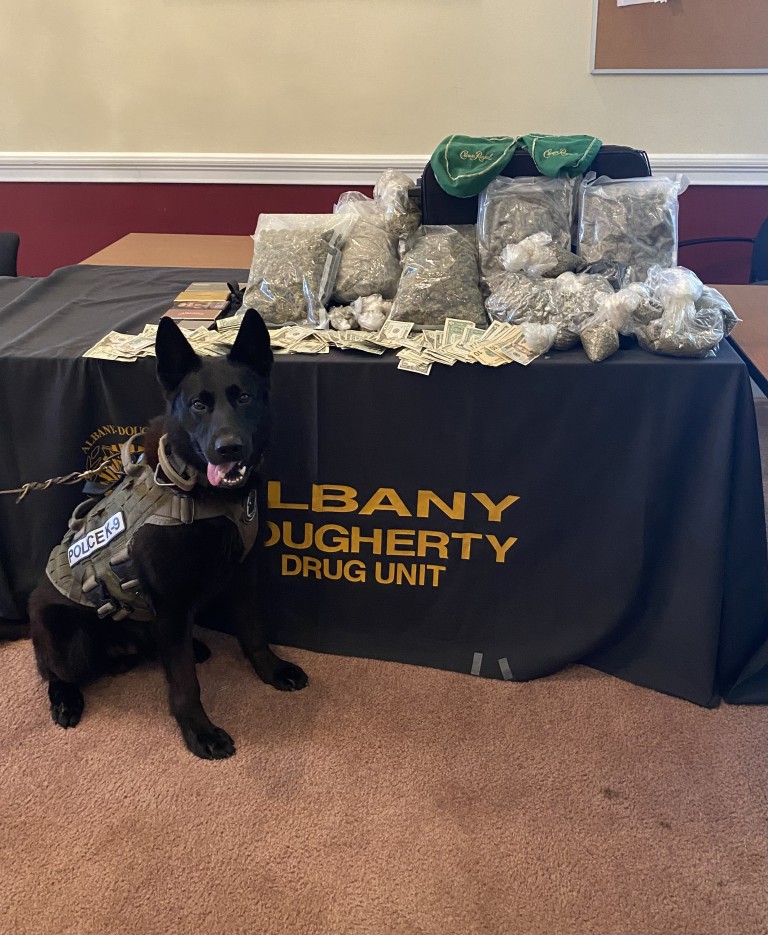 ALBANY, GA – The Albany-Dougherty Drug Unit scores a marijuana bust during a traffic stop for alleged window tint violations.
Authorities say an ADDU interdiction officer stopped a motorist in the 1200 block of West Gordon Avenue just before 1pm Wednesday.
Major Ryan Ward says after speaking the driver, identified as 37 year old Vernon Harris, the officer determined there was sufficient information to deploy the agency's drug sniffing canine.
During the deployment, K9 Officer Jax alerted to potential narcotics.
A search of the vehicle produced nearly 7 and a half pounds of suspected marijuana, multiple digital scales and nearly $1,600 in cash.
Harris was taken to the Dougherty County Jail on charges of possessing marijuana with intent to distribute, possession of drug related objects and window tint violation.