Wilcox County baseball crushes Baconton Charter, advances to second round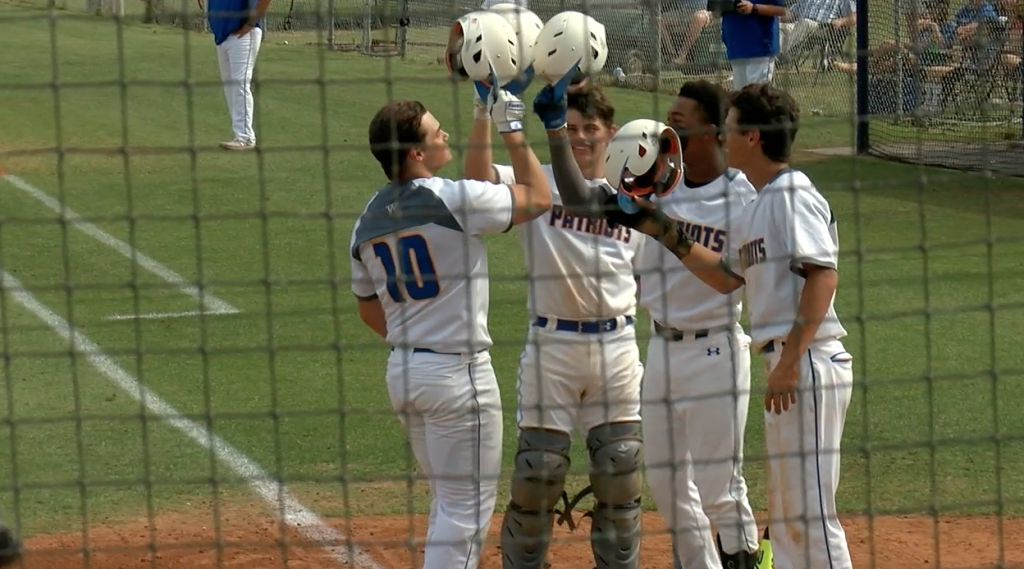 Remember that Wilcox County's final regular season game was a loss, and that didn't sit well. The Patriots were excited to get back out there and prove their worth as a one seed. We'll start in the top of the first, this is game one of the doubleheader. Branson Owens gets the ball for Wilcox, and he was hot early. He tosses a strikeout to end the inning and here come the Patriot bats.
Let's slide to the bottom of the first, one runner on base with Owens digging in. He hits an absolute moonshot to left field, that ball is way outta here. And with one swing of the bat, the Patriots grab the early 2-0 lead.
This would be a sign of things to come for Wilcox County. It didn't get any easier for Baconton Charter, as the Patriots cleanup hitter was the next guy to step in the box. Freshman phenom BJ Gibson is looking to make his presence felt in his first-ever high school baseball playoff game. What better way to do that, then by going yard. Another blast to left field, and the Patriots lead swells to 3-0.
To the bottom of the second, Abe Stowe sits on first but he's not staying for long. He steals second and just gets under the tag – Patriots applying the pressure.
It's time for Branson Owens to get another crack at it. And would you look at that, the ball explodes off his bat and that will be his second home run in as many at bats. Pitchers who rake! How about it? Another two-run shot from Owens balloons the Patriot lead to 5-0.
And then in the third, Rhett Davis goes yard. That's four home runs for the Patriots in the first three innings of play. They win game one 13-5, and game two, nine to nothing. Wilcox County advances to the second round where they will take on Irwin County next week. Irwin is responsible for one of Wilcox's two losses on the season, so this series should be a lot of fun.