Warnock in quarantine with Covid-19
Georgia 's U.S. Senator reveals positive test results for coronavirus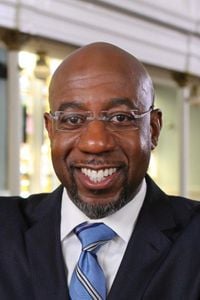 WASHINGTON, DC – Georgia's U.S. Senator Raphael Warnock says he will isolate under the guidance of his doctor after testing positive for Covid-19.
Warnock says he's thankful he's been vaccinated and had a booster shot, while urging others to do the same.
Warnock's diagnosis comes on the heels of Thursday's confirmation of new Supreme Court Justice Kentanji Brown Jackson.
Warnock was seen at the event unmasked and in close contact of Vice-President Kamala Harris and other lawmakers.
It's unknown whether Senator Warnock attended the annual Gridiron Dinner Saturday, as several attendees have tested positive, including two members of President Biden's cabinet.