Wanted Albany teen considered armed and dangerous
Albany Police say 17 year old Vonquez Malik Akins is sought for a variety of crimes, including home invasion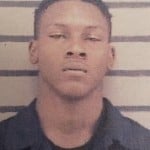 ALBANY, GA – Albany Police's Gang Unit once again are asking for the community's help in tracking down a wanted teenager who is deemed "armed and dangerous".
Vonquez Malik Akins is 17 years old and sought by Albany Police on charges which include first degree home invasion, kidnapping, possession of a firearm during the commission of a crime and also gang participation.
Should you know anything about Akins' whereabouts, you're asked to call Albany Police at 229-431-2100 or CrimeStoppers at 229-436-TIPS.