Today's pet just wants a home of his own
Just imagine waiting for your family to claim you for months on end!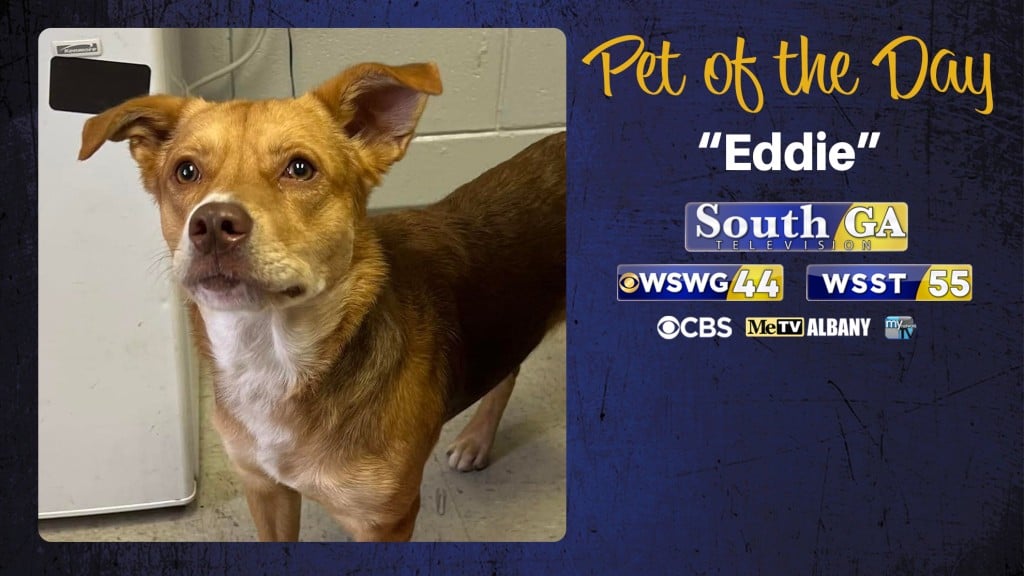 CORDELE, GA – This is Eddie. He was brought to the shelter as a stray, but was never claimed. He is a sweet mixed breed – possibly Aussie and Lab. He weighs an indoor-dog perfect 38 pounds and is heartworm negative. Eddie does alright with other dogs, but seems to want to chase the kitties. He is smart, knows how to sit, and would be easy to train.
Would you like to consider Eddie as your best buddy? If so, please give the Friends of Cordele Animal Shelter a call today. The number there is 229-947-5306. Be sure to tell the good folks there that you first saw Eddie on South Georgia Television News.