Today's pet is waiting for you in Moultrie!
There's an old saying, 'Cats don't have owners, they have staff.' Well, today's pet is taking applications.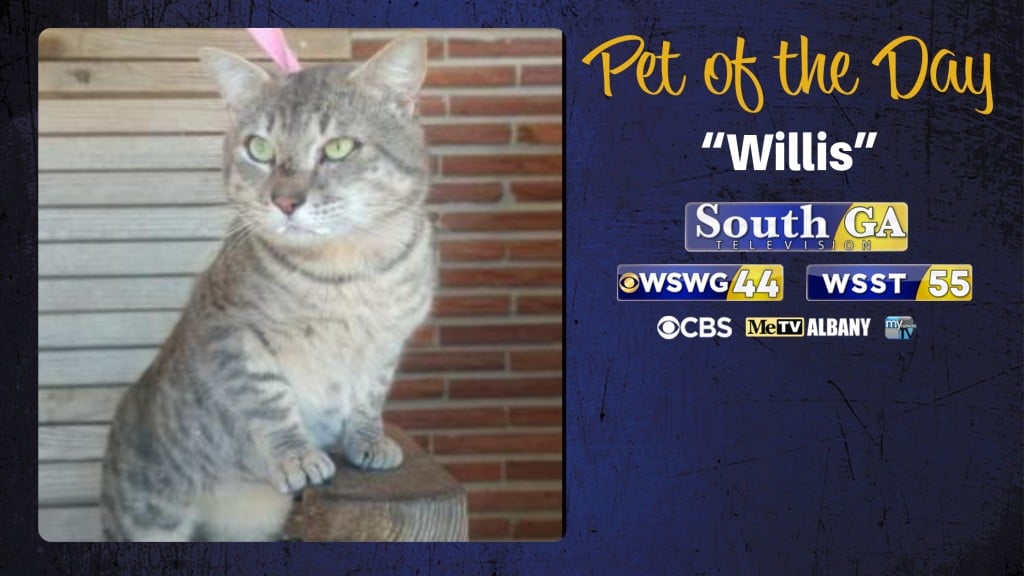 MOULTRIE, GA – Willis isn't choosy. All this shorthaired male cat wants is a home, family, food…maybe a nice backrub every so often. He promises he won't be difficult to work for or take advantage of your love. Maybe he'll even chase a mouse should one dare enter his territory.
All kidding aside, Willis is longing for a forever home and family. He's an easy-going guy and will make an excellent companion. Do you have room in your home and the good humor to let him think he is head of the house? If so, give the folks at the Moultrie-Colquitt County Humane Society a call at 229-985-5463. Tell them you saw Willis on South Georgia Television News.