Today's pet is waiting for you in Cordele!
This beautiful girl with the perpetual smile would like to be top dog.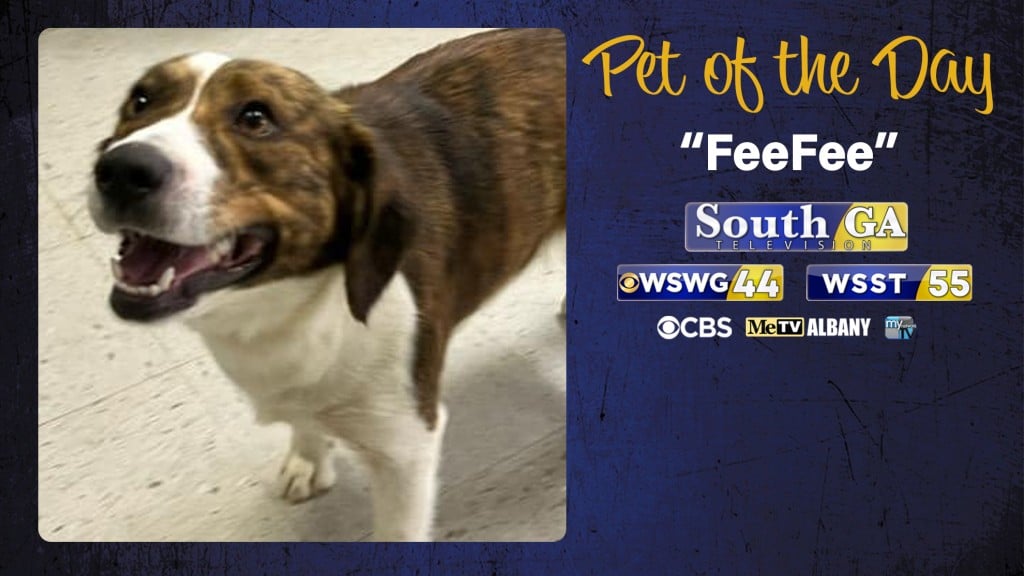 CORDELE, GA – Meet FeeFee! This 2-3 year old mixed breed female is available for adoption! At 34 pounds, she is the perfect size to share your living space. She is heartworm negative. FeeFee would prefer to be the dominant dog in a family, but does alright if she isn't. As far as cats go? She tends to bark at them. A lot.
FeeFee is also crate trained and ready to make her home with you! If she is the dog for you, call to schedule a meeting with her at the Friends of Cordele Animal Shelter. Their number is 229-947-5306. Be sure to tell them that you found her on South Georgia Television News.