Today's pet is the cutest puppy you've ever seen!
When we think of wisteria, we think of a beautiful flowering bush.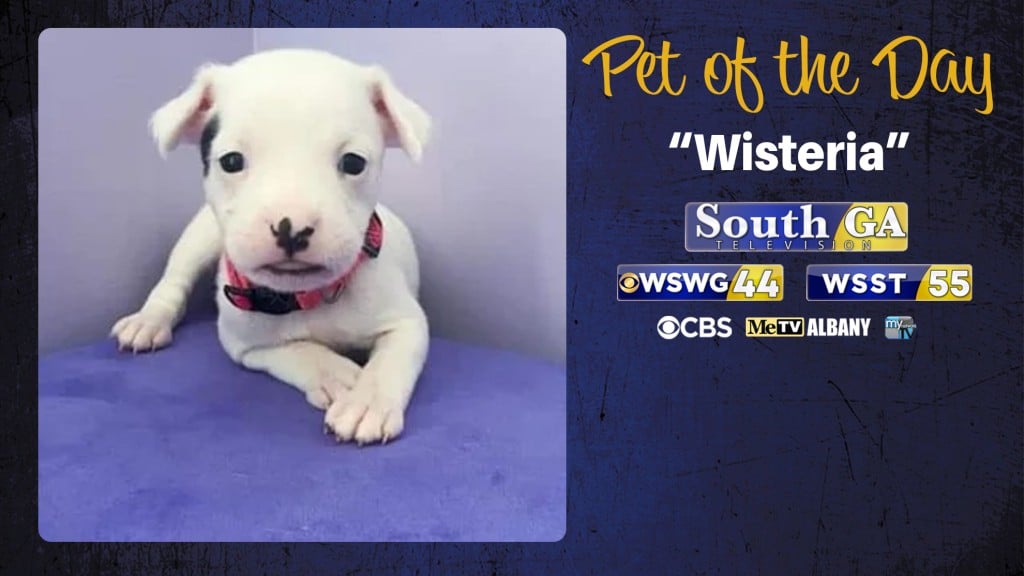 This pup is as beautiful as her name…Wisteria. An Australian Cattle / Blue Heeler / French Bulldog mix, she is young enough to train. Her coat is short and she is petite, making her the perfect inside or outside pet. She is good with other dogs, children and adults.
For now, Wisteria is living at the Hearts to Homes Humane Society in Nashville. If you think she would be a perfect fit for your family, call the folks at the shelter to schedule a meet and greet. The number there is 229-329-3022. Be sure to tell them that you saw sweet Wisteria on South Georgia Television News!