Today's pet is in Cordele, just waiting for adventure!
Any pet named after the iconic archaeologist turned treasure hunter is sure to be lots of fun!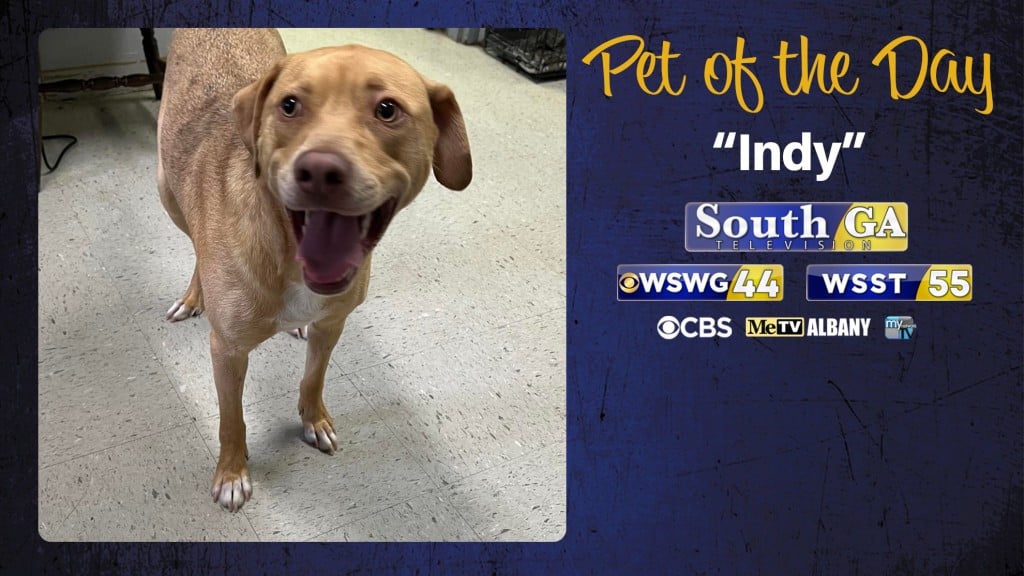 CORDELE, GA – This beautiful boy's full name is "Indiana Jones" – but you can call him Indy. He is a year and a half old Lab/Aussie mix. He is heartworm negative, weighs 65 pounds, and is house trained. He will sit, lay down, and is generous with his smiles. Like Indy, he is a good hunter and loves to ride in the car.
If you are ready for adventure, give the good folks at the Friends of Cordele Animal Shelter a call and schedule a meet and greet with Indy. We really think you'll be happy you did! The number there is 229-947-5306. Be sure to tell them you found your sidekick on South Georgia Television News.