Today's pet has personality and energy for days!
Personality, good looks, and energy…this little guy has it all!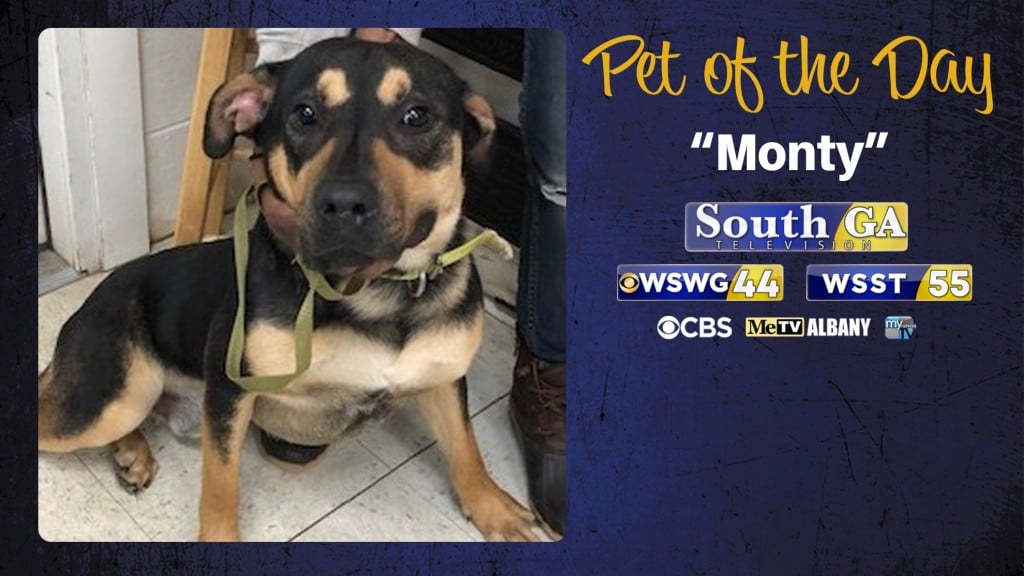 DAWSON, GA — This is Monty. He is a mixed breed and it shows. From the neck up, he looks like a Rottweiler. From the neck down, he's Basset Hound. No matter his breed, he is an attractive little guy. Beyond that, he is full of personality. Fun, goofy and affectionate, everyone who meets him loves him.
Monty is energetic and needs an active home. He loves kids and is good with submissive dogs but has never been around cats.
To make Monty your forever dog, contact the Humane Society of Terrell County in Dawson. Their number is 229-995-7845. Let them know that you first saw Monty on South Georgia Television News.