Today's pet can't be found at a fancy coffee shop… Cocoa is at the Albany Humane Society!
What makes you feel warm and secure on a cold winter's night? Something sweet? Warm cuddles? Or even…a teddy bear?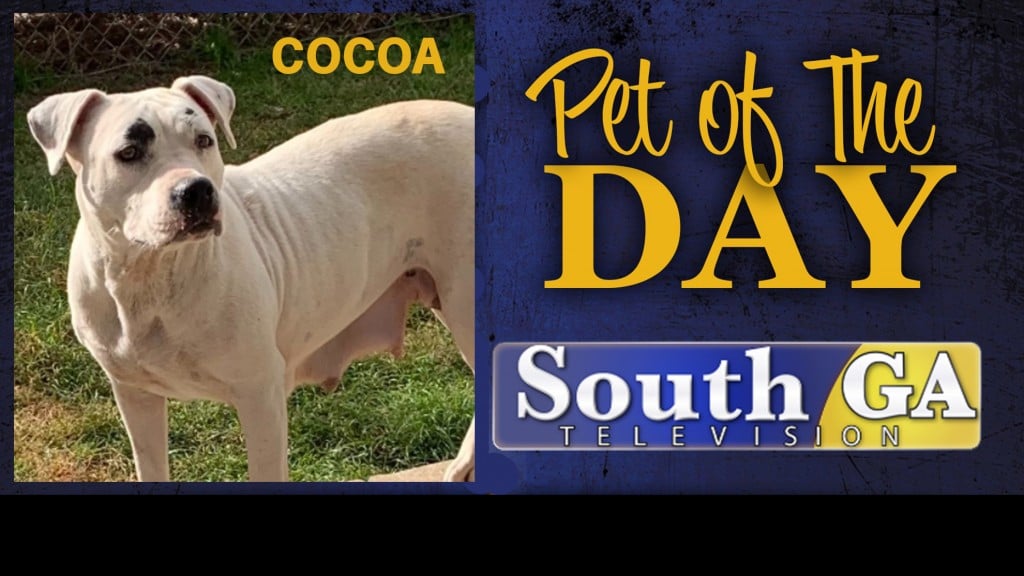 ALBANY, GA — Today's pet has all that covered and more! Her name is Cocoa, and she is every bit as sweet as her name. This 2 year old girl is shy and loving. She is a little big to be considered a lapdog, but we're betting she wouldn't mind cuddling up with her human.
Do you have the time and patience to help this shy girl come out of her shell? She's come a long way already and just needs a human of her own to help her bloom into the wonderful dog she was made to be.
Call the Albany Humane Society today and tell them you've found your winter roommate by watching South Georgia Television News. Their number is 229-888-7387.