Today's featured pet is waiting for you at the Lee County Animal Shelter!
This is just an all-around great dog! And he is still young enough to train!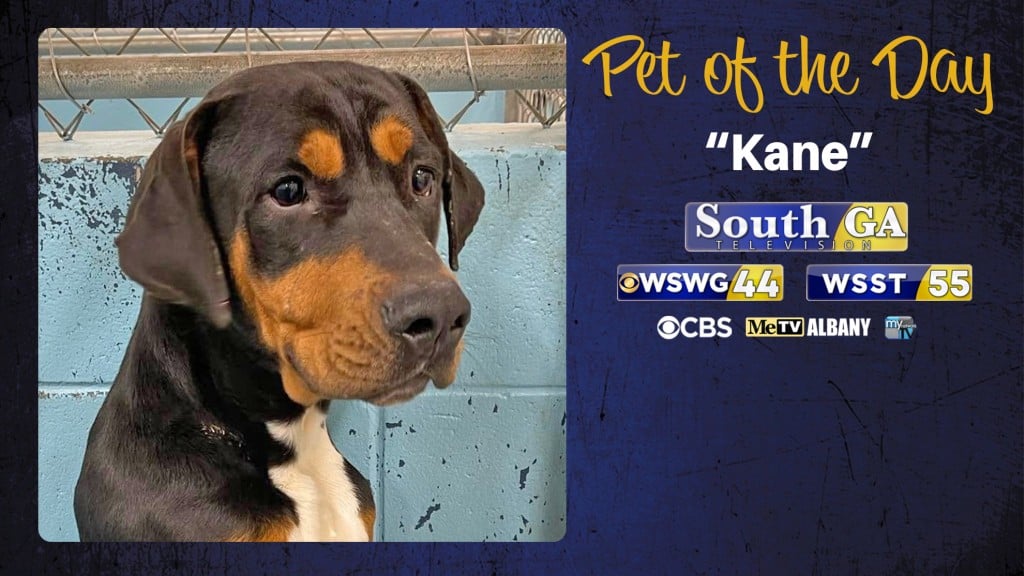 LEESBURG, GA — Roger Caras once said "For me, a house or an apartment becomes a home when you add one set of four legs, a happy tail, and that indescribable measure of love that we call a dog." Kane is just such a dog.
Still just a pup; he is estimated to be around three years old. A Rottie Mix, he is good with other dogs, cats, and kids. He is currently being cared for at the Lee County Animal Shelter.
Schedule your appointment to meet him today; the number at the shelter is 229-759-6037. Be sure to let them know that you first saw Kane on South Georgia Television News.