Tifton teen death investigation underway
GBI assisting Tifton P.D. Detectives in fatal shooting of 17 year old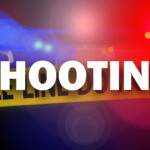 TIFTON, GA – The Georgia Bureau of Investigation is assisting the Tifton Police Department in the city's latest apparent homicide.
Tifton Police say around 10:30 Monday night, they responded to a shots fired call to 131/2 Street.
Shortly afterward, officers were dispatched to the 1500 block of Garrison Avenue where a young man was found dead with an apparent gunshot wound.
The victim has since been identified as 17 year old Blake Haggins of Tifton. His body has been taken to the GBI Crime Lab in Decatur for an autopsy.
The Tifton Police Department has requested the assistance of the GBI Sylvester Field Office to assist with the
death investigation which is ongoing.
If you have any information on this case, please contact the Georgia Bureau of Investigation Tip Line at 1-800-597-TIPS (8477) or leave a message with Tifton Police Department Detective Lieutenant Chris Luckey at 229-382-3132.