This sweet dog needs some snacks and a lot of TLC
Your tender loving care would make a world of difference in this pet's life!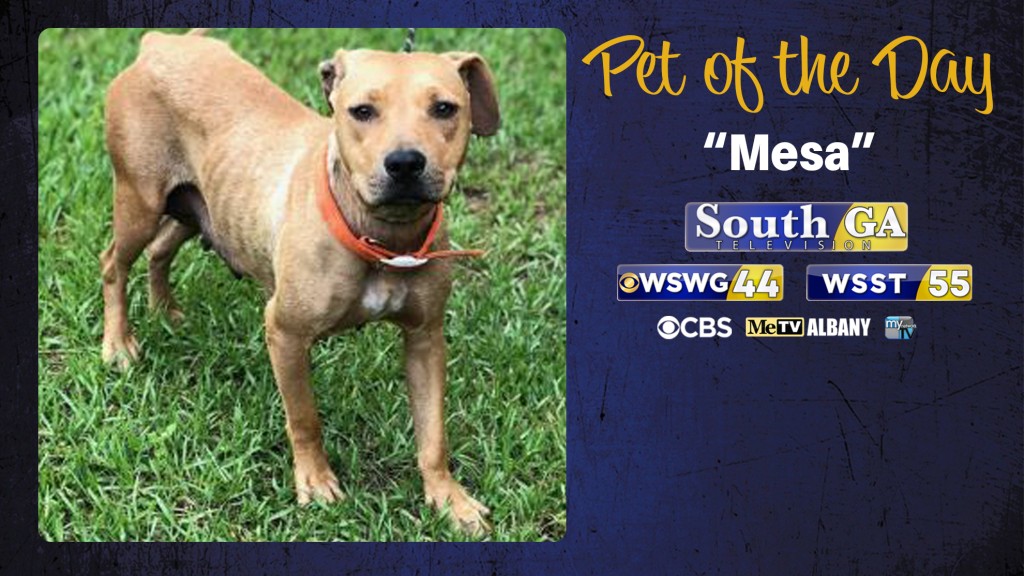 MOULTRIE, GA — This is Mesa. She is an adult mixed-breed with such gentle eyes. Just looking at her lets you know she hasn't had the best of lives. She could really use a family of her own to love and care for her. In return, that family will receive love, devotion, and loyalty. What a great deal for everyone involved!
For now, though, Mesa is living at the Moultrie-Colquitt County Humane Society. The good folks there would be happy to arrange a time for you to meet this sweet girl. We're convinced you'll want to take her home as soon as you can!
The number at the shelter is 229-985-5463. Be sure to tell them that you saw Mesa on South Georgia Television News.