This puppy is so sweet it'll blow your mind!
Beauty, loyalty, and protection – today's featured pet has it all!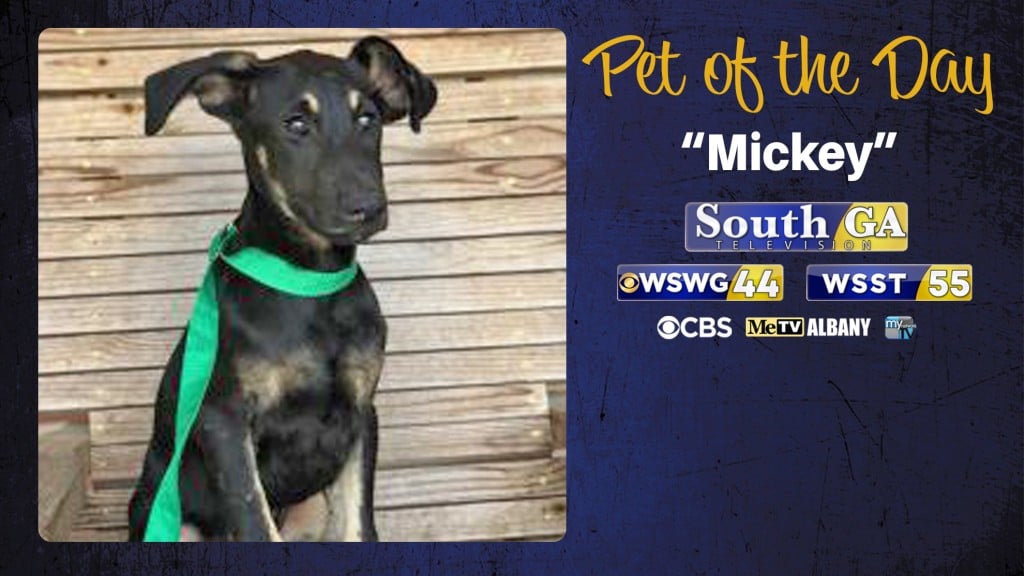 MOULTRIE, GA – This handsome boy is Mickey. He is a shepherd/lab mix puppy currently living at the Moultrie-Colquitt County Humane Society. He looks as though he will be the perfect size for an in-home companion.
He is a handsome little guy whose shepherd genes really show. Just in looking at him, you can tell he is smart and alert – an all-around great dog who is young enough to train easily and well.
If you think your home could use a wonderful pet like Mickey, give the Humane Society a call! Their number is 229-985-5463. Tell them you saw Mickey on South Georgia Television News.