This Labrador mix puppy is as sleek and pretty as a chrome-covered motorcycle!
Today's pet is every bit as much a beauty as the motorcycle with which she shares her name!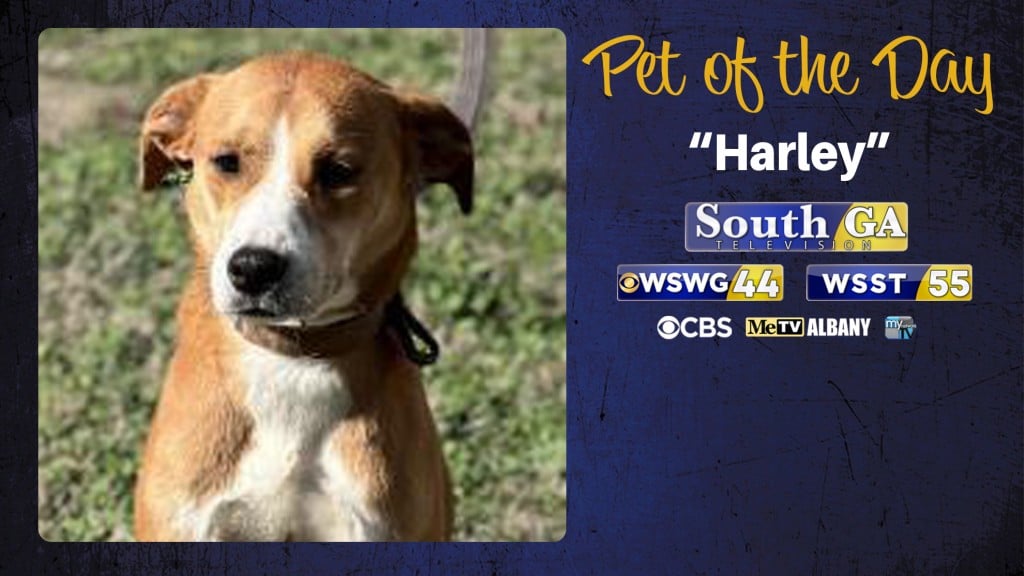 MOULTRIE, GA — Harley is still just a puppy, but she has the classic good looks of a Labrador. She is young enough to train and be a fun companion, and will surely grow to be a companion, watchguard, and defender. She may even make a fine hunting partner!
Right now she is making her home at the Moultrie-Colquitt County Humane Society. If you need a hunting pal, guard dog, or just a furry friend give them a call at 229-985-5463. Be sure to tell the good folks there that you first saw Harley on South Georgia Television News.