This guy only goes by his full name when he's in trouble.
When you mother called you by your full name you know you're in trouble, right?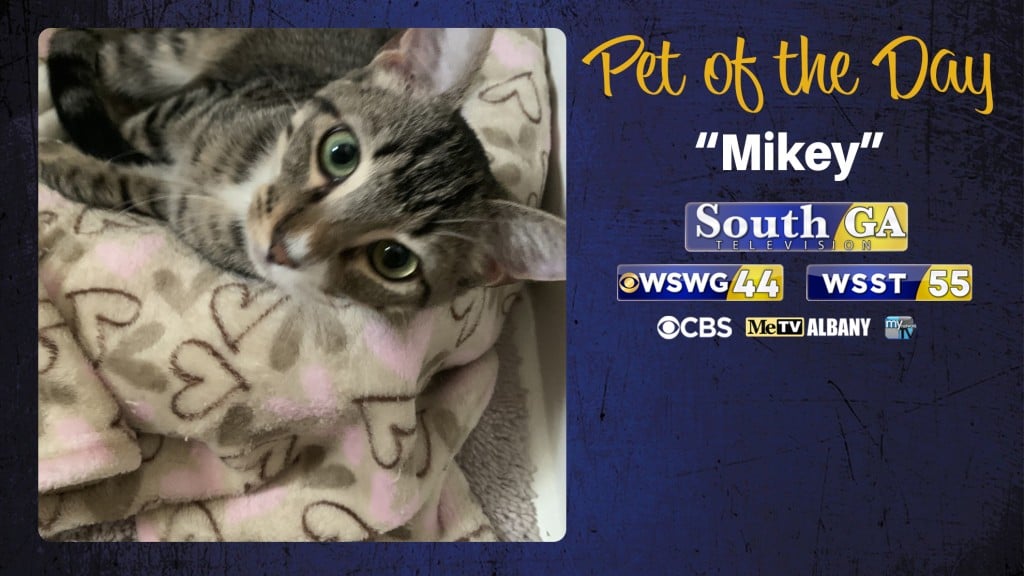 DAWSON, GA — This is Mikey, and he is no different. One of his favorite activities at his foster home is to mount a sneak attack on his siblings while they're using the litter box. After a long day of play and running, he loves to snuggle down really close and enjoy his human as he drifts off to a contented sleep.
Mikey had a hard life before he was rescued but you can't tell. He is confident and independent but seems to love everyone. Other pets and children in his new home may require some adjustment but Mikey is up to the task! If you can provide this very special place called home, call the Humane Society of Terrell County at 229-995-7845.
Tell them that you found marvelous Mikey on South Georgia Television News.