This good boy is oh-so-sweet….with a hint of sass.
If you're a foodie at all, you know that some things are an acquired taste.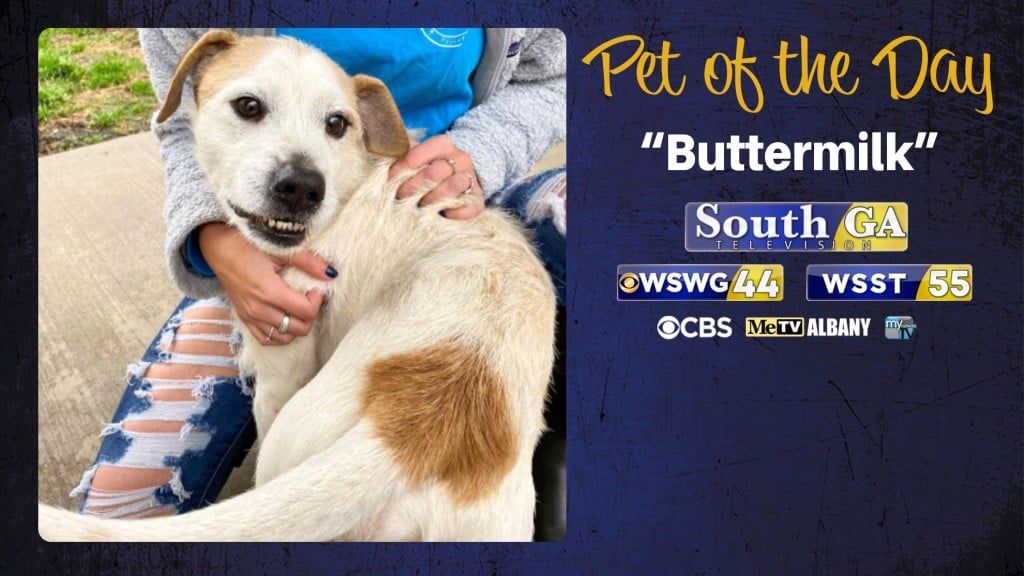 ALBANY, GA — But not buttermilk! Well, this kind anyway. Named after his pretty cream-colored fur, Buttermilk is a fun, snuggly boy. He is 8 years old and smaller at 28 pounds. Unfortunately, he is Heartworm positive, but it is treatable!
Buttermilk would love to find a furever family to enjoy this and each of his remaining summers. Could yours be the right family for him? If you think so, please call and schedule a meet and greet with this sweet doggo. He is at the Albany Humane Society; their number is 229-888-7387. Tell them you saw your new furbaby on South Georgia Television News!