The shelter is full and dogs are in danger!
Just like the song says, these two pups will bring perfect harmony to your home!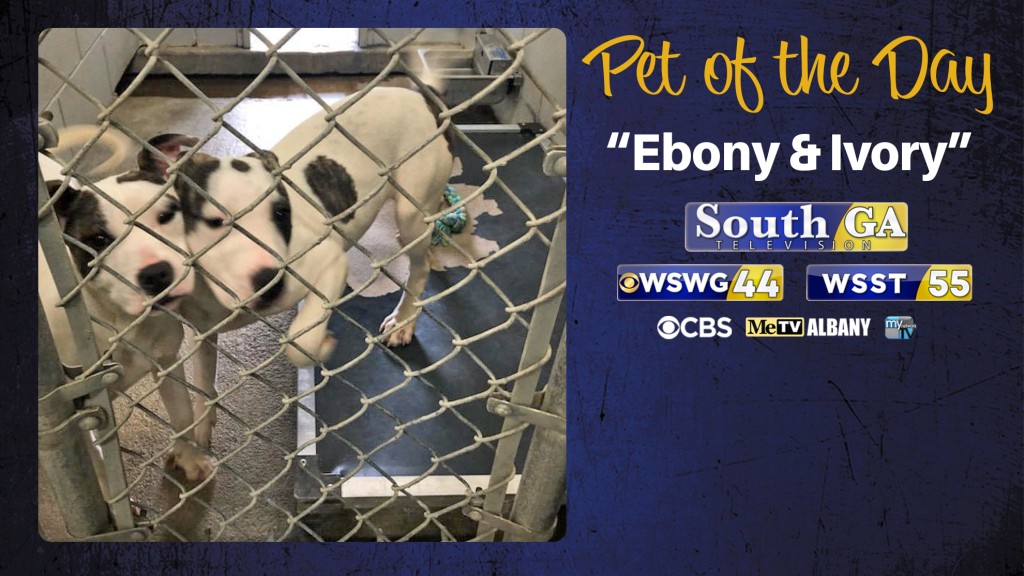 CORDELE, GA — Ebony and Ivory are the cutest 3 month old pups living at the Friends of Cordele Animal Shelter. They are very playful mixed breed pups who are at the perfect age to be trained. They both weigh in at 20 pounds and are the perfect size for indoor companions.
While they don't HAVE to be adopted together, we think you'd have twice the fun with these lively girls in your home. Besides that, the shelter is full and dogs are in danger so you'd be doubly helpful in saving lives.
Give the good folks at Cordele a call today to schedule a meet and greet. Their number is 229-947-5306. Be sure to tell them you saw these beautiful girls on South Georgia Television News!