The Crisp County Sheriff reminds the public to be safe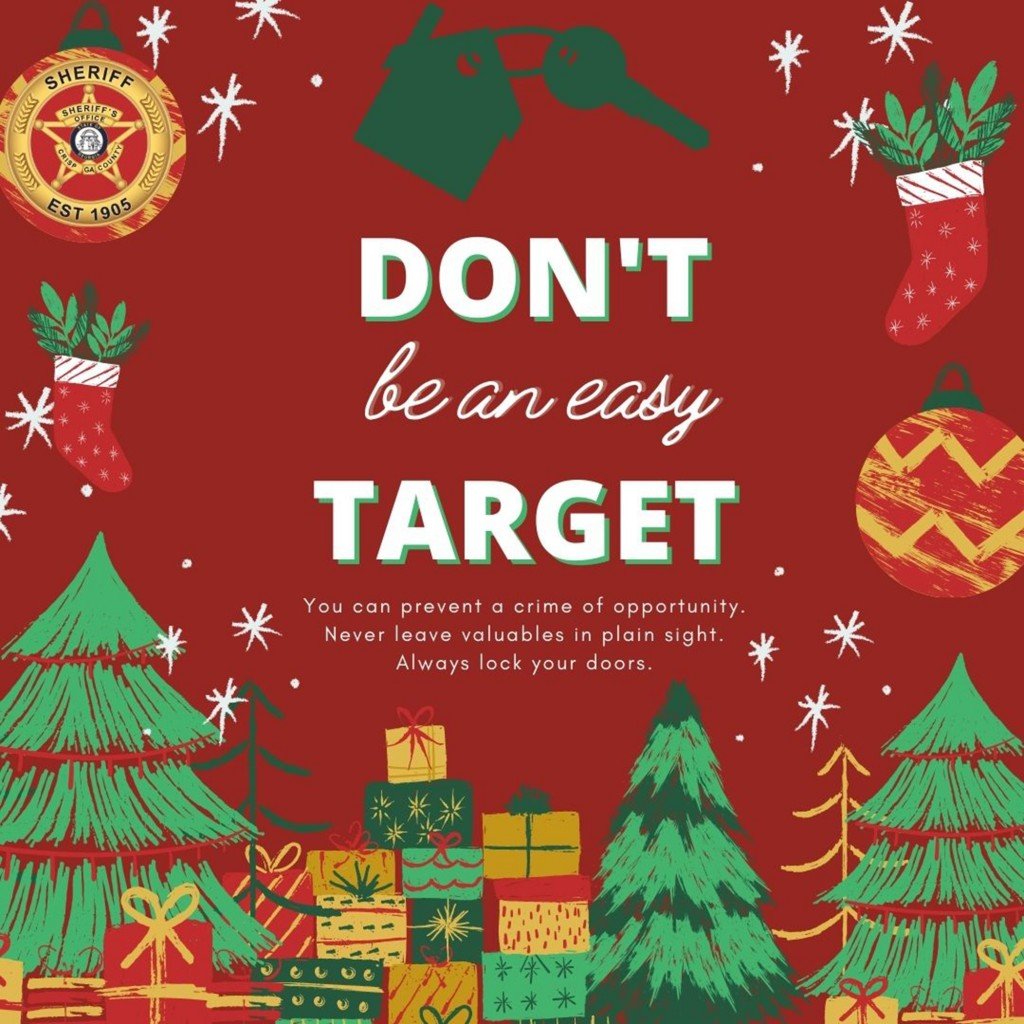 CORDELE, GA – The Crisp County Sheriff's Office is reminding citizens of ways they can be safer and prevent crime in their "25 Days of Christmas" campaign. Throughout the month of December, they will post helpful hints and reminders to avoid becoming a victim this holiday season.
To read the latest entry, go to their Facebook page here.